LITTLE ROCK, Ark. (KTHV)- Police are cracking down on prostitution in Little Rock with two prostitution stings in two months.
The first, February 6 at Massage Lilly on Chenal Parkway; that business is now permanently closed. The second, March 16 at Garden Home Spa Massage downtown on Ferry Street.
In both cases an undercover officer went into the business for a massage. The woman performing the massage offered to engage sexual activity with the officer.
Officer Moore said the suspects in both cases are from out of state, "both of the suspects taken into custody were from New York or have New York addresses."
The owner of Garden Home Spa massage released this statement saying, "this act was committed behind our back without our knowledge and she was immediately terminated."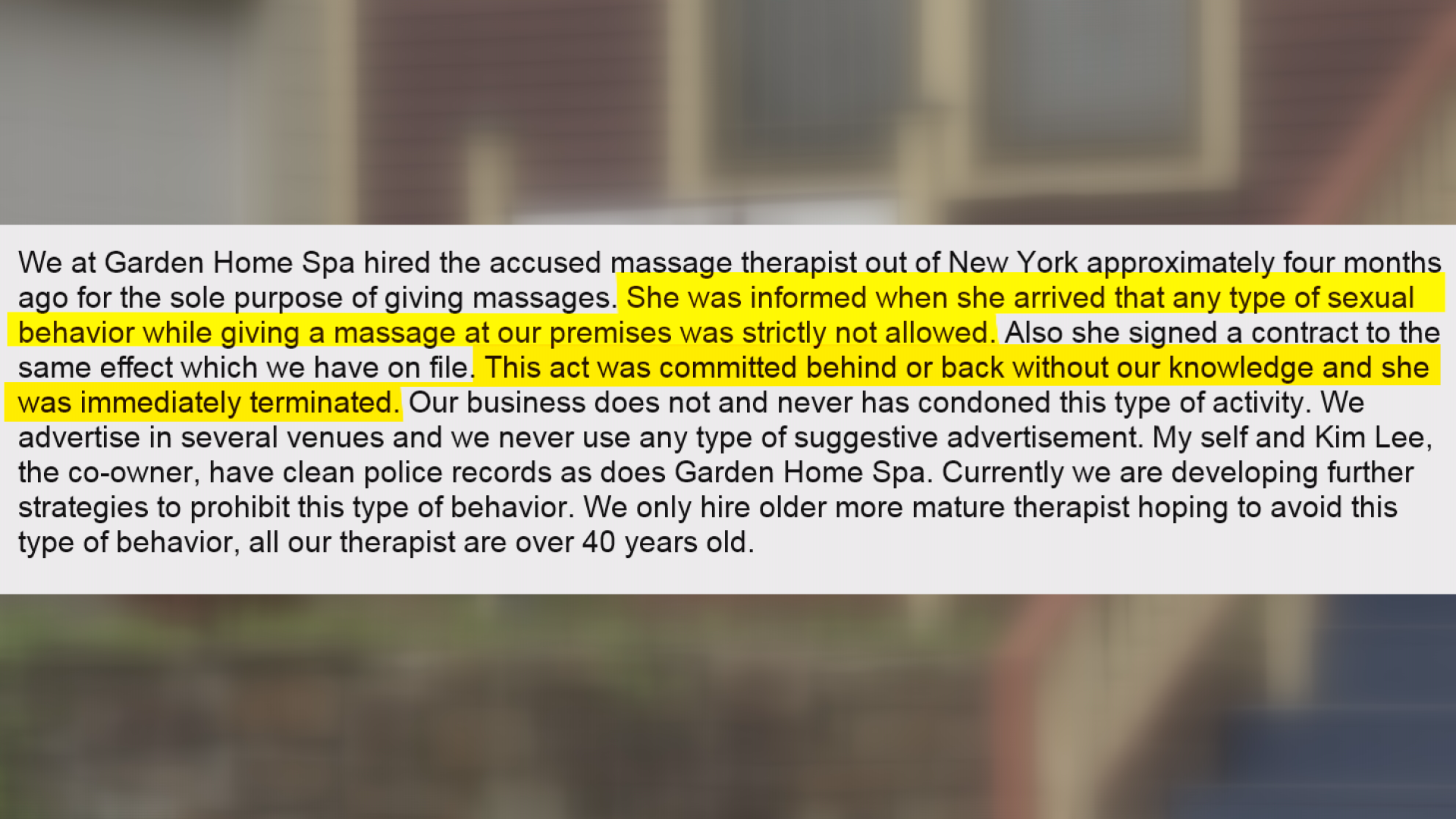 He also stated, "she was informed when she arrived that any type of sexual behavior while giving a massage at our premises was strictly not allowed."
Police do not believe these arrests are linked to human trafficking but they're still investigating.
The Garden Home Spa Massage business is still open for business. Police said they have a license so they can stay open and it's up to the massage board to close the Spa down.