She was killed in front of her friend, 12 years later the murder is still unsolved
The murder of Danick Adams has been unsolved for almost 12 years, but one detective thinks the case can be solved.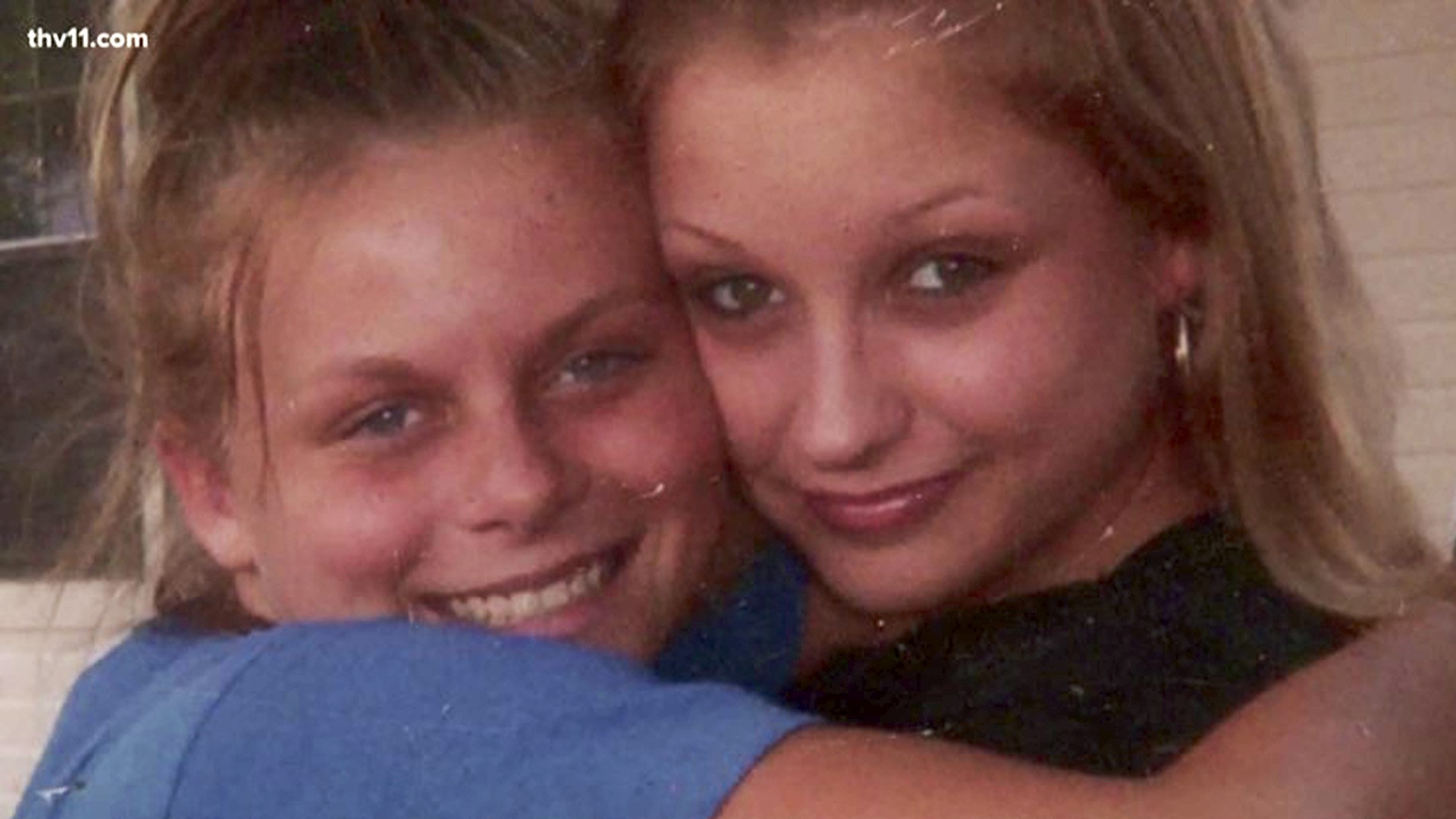 Nearly 12 years ago, in the middle of a hot summer night in Jacksonville, Arkansas, a gunman shot and killed a teenager.
Her name was Danick Adams and she was only 18 years old when she was murdered.
The case has remained unsolved for years, but police say there are persons of interest. One detective is convinced that Danick's murder is solvable and won't stop until there is justice.
Chapter one
:
A mother's loss
"She was very, very friendly. Blonde hair, green eyes... very friendly."
All Amy Adams has left to show of her daughter Danick lies in the family photo books.
She was only 16 years old when Danick was born. In a way, the two grew up together. Adams said they were "more like friends instead of mother-daughter."
Danick was a young mother too, giving birth to Naveah at the age of 17. Naveah was the light of her life.
"I just really miss her," Adams told us. "I miss her a lot."
It was a hot, humid night on August 15, 2008, when it happened. Danick and her friend were at Ultimate Fitness Center in Jacksonville around midnight.
Her mom said how the story went was that the two friends were tanning and putting on makeup, but it doesn't make sense to Adams.
"I find that really hard to believe," she said.
Detective Cynthia Harbor with the Jacksonville Police Department said that when the Danick and her friend left the fitness center, they were approached by a masked gunman.
He demanded their purses, cell phones, money and Danick's car. The gunman reportedly showed his face and then shot her multiple times, but not her friend.
The suspect escaped in Danick's white Cadillac and her friend called 911.
"I completely fell apart," Adams remembered. "I did not know how my life was gonna go on without her."
Danick's mother fell into a well of unbearable and never-ending grief.
Chapter two
:
The search for a killer
Detective Harbor thinks that the friend knows more than what she has told police.
Danick was shot multiple times right in front of her friend.
"If you had just shown your face to someone you were going to murder, I don't think you would wanna leave a witness," Harbor said.
We tried to track down that friend, who was the last person to have seen Danick alive.
When we visited her house, we were told by a family member that she would be gone for weeks.
But Harbor wants to learn more from Danick's friend and the motive behind the murder.
After the shooting, something strange happened. Later that night, a man drove by the crime scene in Danick's car.
There was a woman inside the car with him, but he fled the scene when police tried to pursue him.
Police couldn't locate him, but the woman stayed inside Danick's car.
"That's another person involved [in the case]," Harbor said. "He may or may not be the shooter and then the passenger he picked up. She's been very cooperative."
Harbor questions the motive behind the man driving by the fitness center where Danick was killed.
"Why would someone who had just shot someone multiple times and steal that vehicle drive it back over in the area," she wondered. "Was that the shooter or had the shooter already traded that car off?"
During the investigation, police discovered another wrinkle in the case.
They found a man using the phone of Danick's friend that was supposedly stolen by the masked gunman. He told police he bought the phone for five dollars.
It's a case plagued by more questions than answers and police believe more is known that what is being said.
"It's hard to believe that someone would wait at the edge of the woods in the heat of the night," Harbor said.
"Wearing a ski mask just hoping someone would show up at the Ultimate Fitness at 2 o'clock in the morning to work out? Who does that?"
Chapter three
:
Searching for justice
For Amy Adams, she refuses to let this be the way her daughter's story ends.
"I wanna get to the bottom of it," she said. "I want some answers and I wanna know."
Detective Harbor wants that same justice, too. She keeps Danick's case file right next to her desk. That way she can see the huge box of files every day.
"This was somebody's daughter, a little baby's mother, she has friends," Harbor said.
"The case is very solvable. Somebody will talk. I'm gonna dig until I hit cement."
There is a $5,000 reward for information leading to the arrest and conviction of Danick's killer.
If you know anything at all, you are asked to call 501-533-6477.