JOHNSON COUNTY, ARKANSAS, Ark. — The Johnson County Judge, Herman H. Houston is recognizing a man who saved a person from drowning this week.
On March 7, Volunteer Firefighter and County Road Employee, Clayton McKee witnessed an accident where a car ended up in a pond.
Officials say as the car was rapidly sinking, McKee jumped in and helped get the door that was stuck open and helped the driver get out.
McKee received a letter of commendation from Johnson County Judge on March 9. The letter reads:
Whereas, on the morning of March 7, 2023 around 7:00 a.m., Johnson County Road Department employee and firefighter with RFD#11, Clayton McKee was on his way to work when he witnessed a car run off the road into a pond. With the car quickly sinking McKee jumped into action without regard for his own safety and swam out to the car. The door was stuck and she was having trouble getting out, McKee helped get the door open and bring her to safety as the car continued to sink.
Whereas, through McKee's quick action and selfless attitude, the driver was
freed from the sinking vehicle and assisted in getting to safety.
Whereas, McKee's actions were essential in saving a life, and had he not
been present the outcome could have been much different.
Therefore, I Johnson County Judge Herman H Houston would like to issue this
letter of Commendation to Johnson County Road Department Employee, Clayton
Mckee for his life saving actions on March 7, 2023.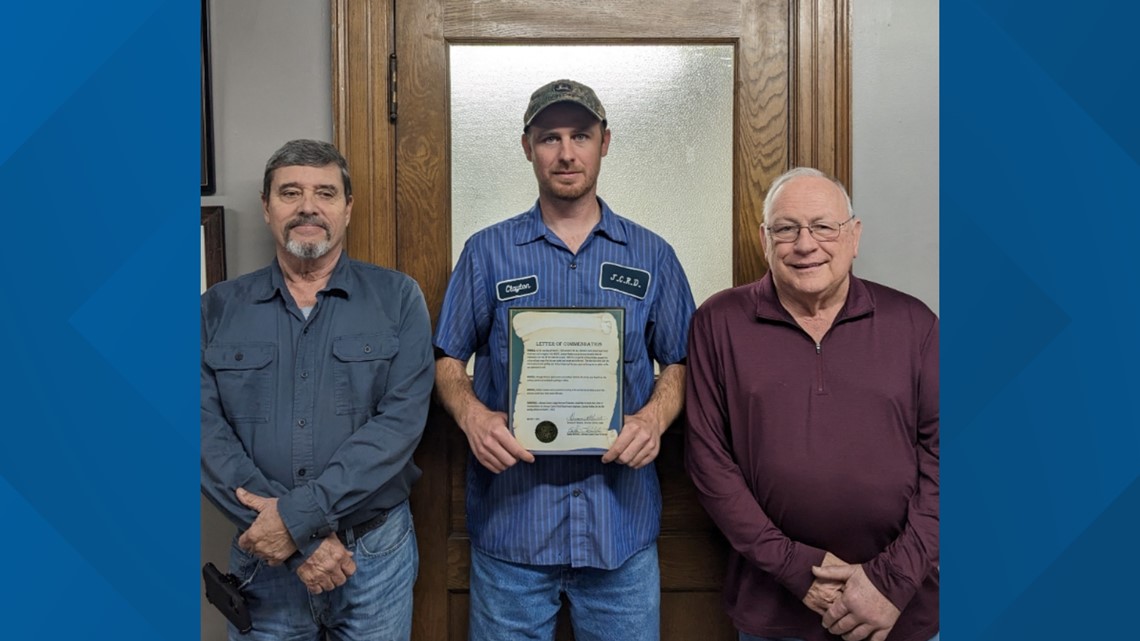 Download the 5NEWS app on your smartphone: