STUTTGART, Ark. (KTHV) - A Texas couple is $72,000,000 richer after purchasing an Mega Millions ticket last month at a gas station in Stuttgart. But how much in tax money does the state get to take home from all of that money?
All Stop Valero received a $50,000 check today from the Arkansas Scholarship Lottery and the state receives about $7.9 million in income tax from the winning ticket.
That revenue helps fund everything from prisons, Medicaid, education, and other missions the government wants to improve.
"We're having a spin and win here today at the store that sold the $177 Mega Million jackpot," said Bishop Woosley, Lottery Director.
This is the largest jackpot ever in Arkansas Mega Millions history.
"As the retailer that sold that ticket you get a $50,000 selling bonus," Woosley said as he presented the check to store associates in front of a small crowd.
The gas station isn't the only place in town experiencing an increase in foot traffic.
"I think it really has increased business everywhere around here," said Chrystal Wood.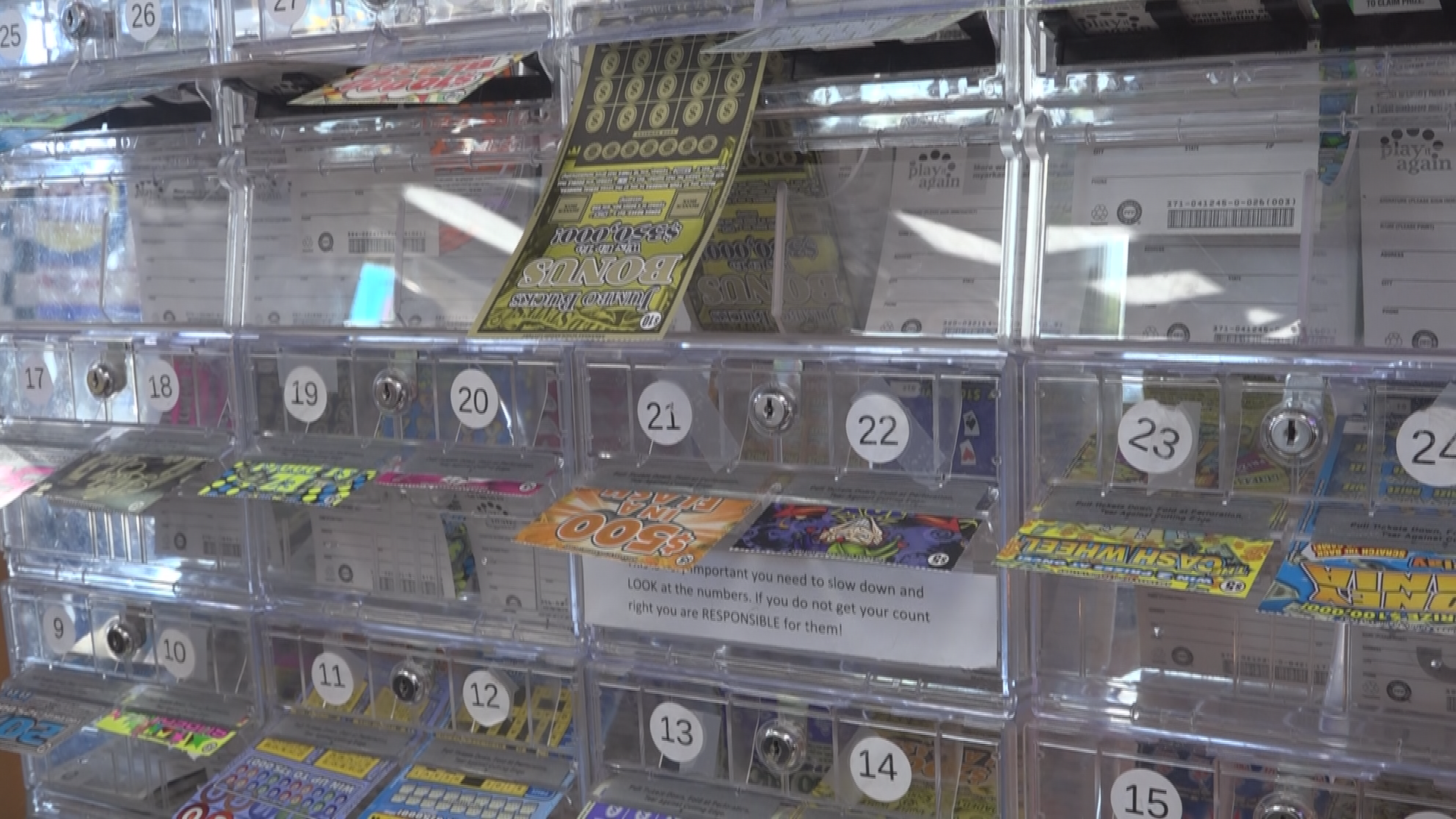 It's a victory for a Texas couple, the Stuttgart community, and the entire state.
"This is huge for this town, we're really happy for them" Woosley said.
Millions in taxes taken from the winners go towards the state's budget and will assist with many different programs.
"Now that the winner has come through, everybody is wanting to win again," said White.
Customers took part in the celebration today by spinning the wheel and even got to take home lottery merchandise.
"No one thought it was possible to win before. So now, their dream can come true and they know it," White said.
Jake Bleed with the Department of Finance and Administration said the state is a little behind its allotted budget forecast this year, and while the large award won't solve the problem, it certainly will help close the gap.