LITTLE ROCK, Ark. (KTHV) -- When it comes to your prescription drugs, you hope you're getting the best price anywhere you go, but you'll often find that your drug prices can differ from pharmacy to pharmacy for the same drug.
We're now introducing you to a middle-man of sorts who is often unheard of, but has a major role in prescription drugs, the Pharmacy Benefit Manager, or PBM. The process seems simple. People need medicine. A doctor writes a prescription. You pay for your pills.
"When we submit it to someone's pharmacy plan, we get a price back from the plan and we do not have control over that," said Philip Way who is the pharmacist at Remedy Drug.
There's the pharmacist, the insurance company, the drug maker, and another party, the PBM. The PBM is placed between the pharmacy and your insurance company. You may know them as Express Scripts, CVS Caremark, and OptumRX. PBMs negotiate contracts with insurance companies, while negotiating drug prices with pharmacies.
"These 3 big PBMs control as much as 80 percent of the lives in the US who have insurance," said Scott Pace, CEO of the Arkansas Pharmacists Association.
"If we want to take their patients then we take their prices. We submit a claim for somebody on a certain plan and then we get sent back to us the amount we're getting paid and the patients copay," said Way.
PBMs work out the benefits the insurance company will offer patients and process any claims the pharmacy makes using that insurance. They claim to reduce costs for prescription drug benefits by at least 30 percent.
"People who have these benefits will pay a copay for a drug instead of the whole price of a drug," said Mark Merritt, the CEO for PCMA or Pharmaceutical Care Management Association.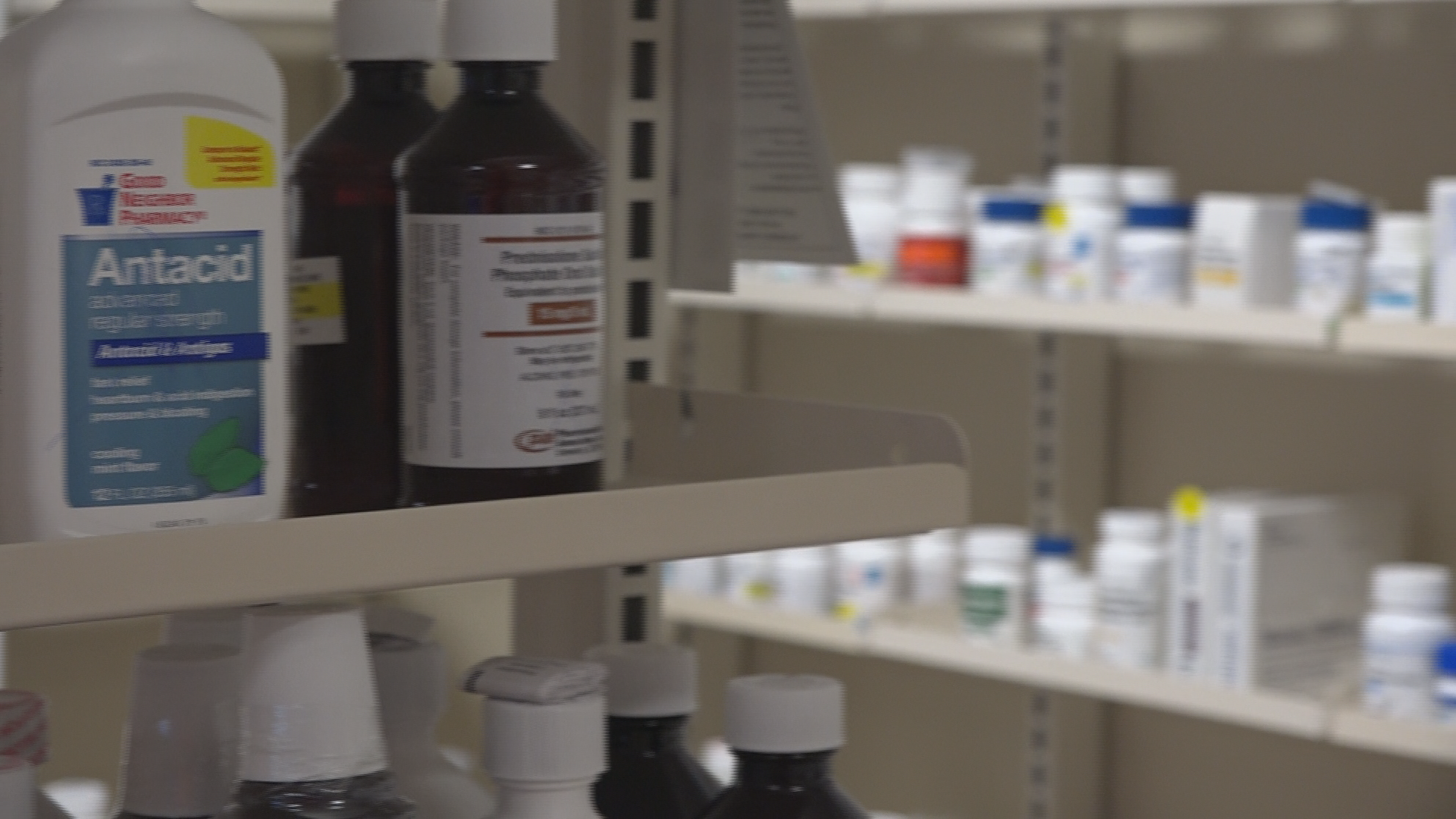 "They (PBMs) create discount pharmacy networks. They find drug stores with lowest rates and encourage people to go to them," said Merritt
Which can explain why some pharmacies have lower prices. When it comes to patients using insurance, the pharmacist doesn't control the price.
"We want to make sure we're paying as little as we can and that's how the marketplace works," said Merritt.
"Sometimes the contracted price is below the price we pay for the medicine," said Way.
That means with some sales, pharmacies can actually lose money.
"I'd say about one out of every five (sales)," said Way.
"Filling a prescription is not knowing what you're going to get paid. It's almost like pulling a slot machine and hoping, crossing your fingers and hoping you get paid more than it costs you to buy the drug and perform the service," said Pace.
Because in the end, it is a business. Merritt said PBMs don't know how much pharmacies pay for drugs and wholesalers.
"There are a lot of drug stores out there and our job is to drive competition among those drug stores so they offer the lowest rate," said Merritt.
We reached out to the PBMs.
CVS Caremark representatives told us: "The drug manufacturers set and control the price of their drugs and PBMs work to lower those costs for our clients and their members. We embrace transparency with our clients and work to ensure the patients we support have clear information."
Express Scripts representatives told us: "We are transparent with our clients, the employers and health plans that hire PBMs, and about how we deliver savings."
Optum Rx told us: "OptumRx's pharmacy benefit solutions are helping our customers and members save billions in prescription drug costs this year alone. Pharmacies should always charge the lowest amount outlined in a members' health plan when filling prescriptions."
"PBMs are making money from the patient pharmacy side and they're making money from the health insurance side. Their number one goal is to maximize profits and to make as much money as they can and they are certainly doing that," said Alex Gray, an attorney with Steel Wright Gray and Hutchinson Law Firm.
Gray filed several lawsuits on behalf of patients claiming they are being forced into overpaying.
"They're paying more than the pharmacy is getting reimbursed and that is a violation of the law," said Gray.
Gray provided THV11 with six documents obtained from pharmacists that are examples of what's called a 'clawback.' In one example, the cost of an anti-depressant including ingredients and pharmacy fee's is $2.23, but the patient paid a copay of $10. The remaining $7.77 goes back to the health plan.
"The patient has no legal obligation to pay a PBM. There's no contract between the patient and the PBM so the patient is paying more than required," said Gray.
"That's not a standard industry practice and it's not something we think is the best way to go about things as an industry," said Merritt.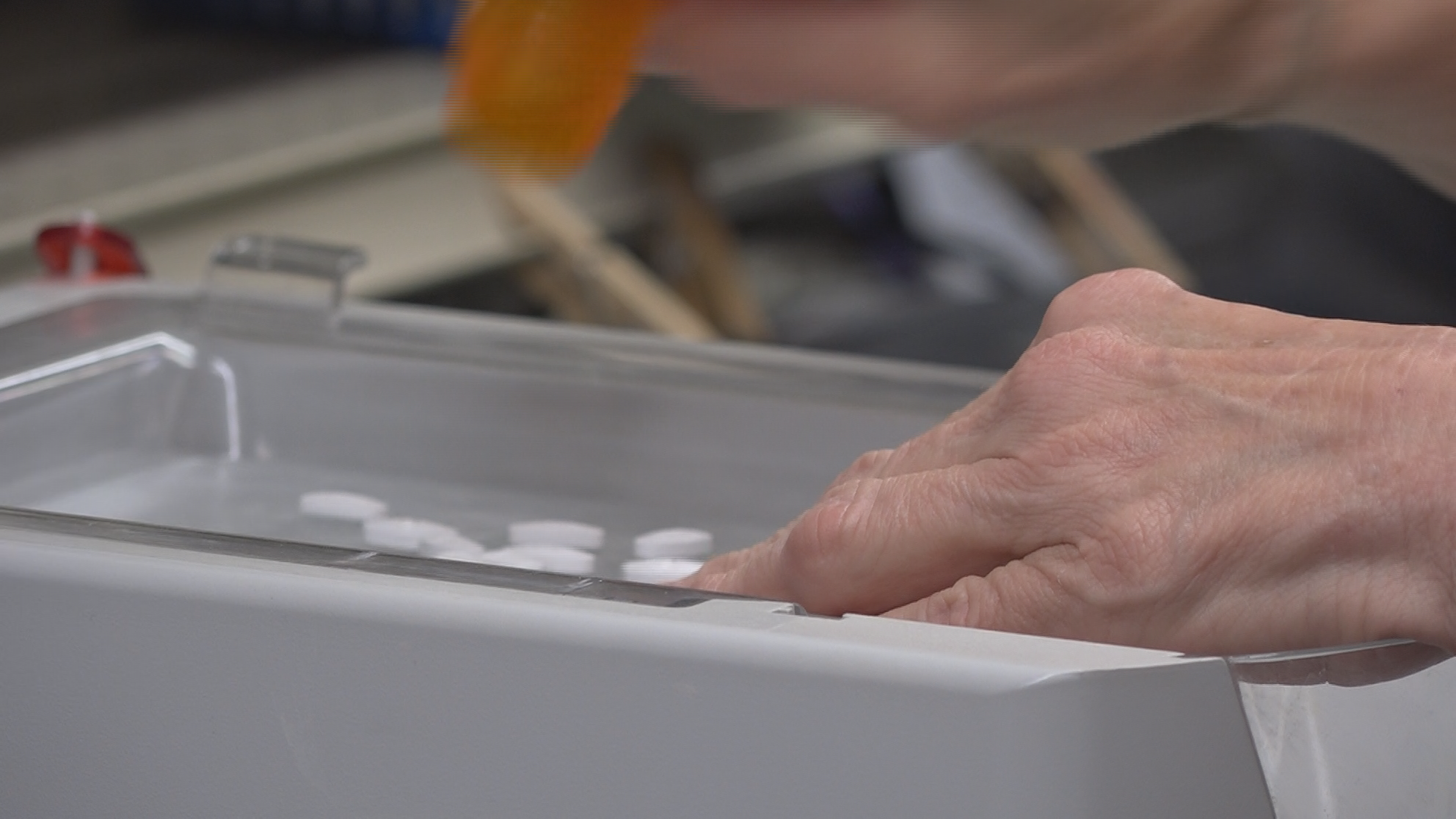 That's why patients are encouraged to ask the cash price as well as the insured price because while it doesn't happen all the time, some PBMs restrict what pharmacists can say about pricing unless you ask.
Meanwhile, the state of Arkansas is fighting for more regulation. Act 900 passed in 2015 to give pharmacists an appeal procedure to question prices and require PBMs to reimburse all pharmacies the same amount.
"The system of healthcare works best when its transparent. What we have here is an unregulated middle man who is as opaque as it gets," said Pace.
The PBMs are challenging this move.
"It would have dramatically increased cost because it would have given drug store an incentive to pay for the highest cost," said Merritt.
The one thing Pace and Merritt agree on, is patients should ask more questions. When it comes to health care, they both claim to fight for you, the patient.