WASHINGTON, D.C., USA — U.S. Rep. Lauren Boebert will become a grandmother next month.
Boebert said her 17-year-old son and his girlfriend are expecting a baby boy.
"I'm going to tell you all for the first time in a public setting, that not only am I a mom of four boys, but come April, I will be a 'Gigi' to a brand new grandson," Boebert told the crowd.
Boebert added that she and her husband, Jayson, "are so excited to welcome this new life into our family."
"Now, any of you who have young children who are giving life, there are some questions that pop, there's some fear that arises," Boebert said. "Now my son, when I approached him and told him, 'Tyler, I'm going to be a 36-year-old grandmother,' he said, 'Well, didn't you make Granny a 36-year old granny?' "
"I said yes, I did," Boebert said. "He said, 'Well then, it's hereditary.' "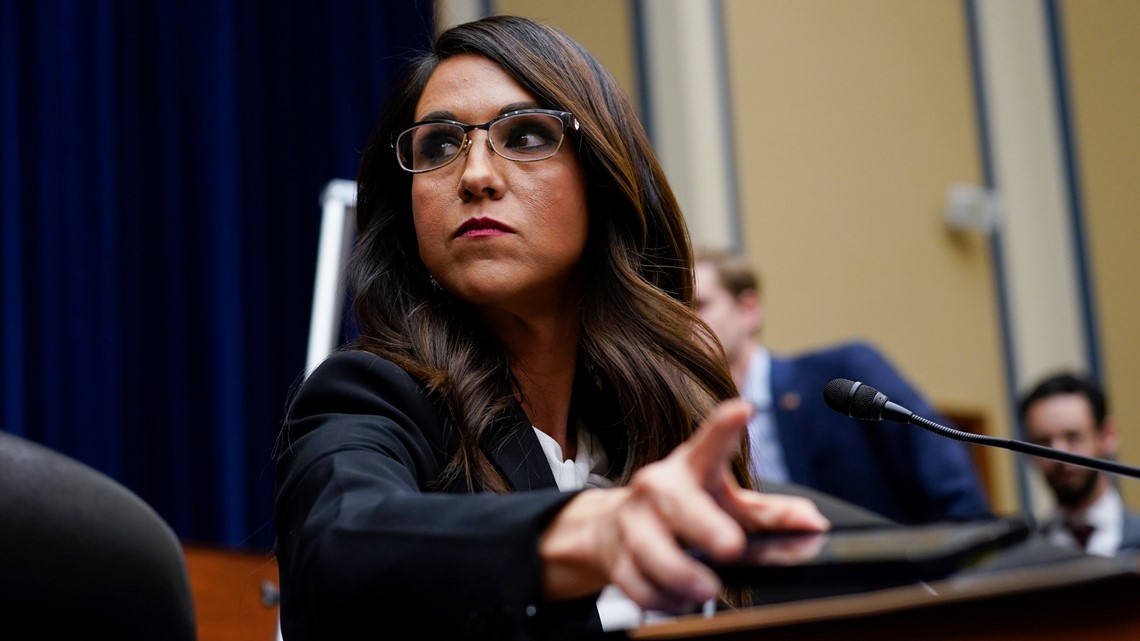 Boebert finished her speech by telling the crowd that one of her biggest fears wasn't what "people were going to say" but whether her son and his girlfriend, the mother of the baby, "would choose life."
"And they did," Boebert said. "And we are so proud of them."
Boebert told the crowd she and her husband are working with her son and his partner to give them the love and support that they need.
Boebert added that her son's girlfriend won't tell her the baby's name.
"I'm very honored to announce that to you all, and I hope to have pictures in the upcoming couple of months to share with you all," Boebert said. "Mom won't tell me the name of the baby, so that's a surprise. I guess I will learn with all of you what his name will be, but we're adding a wonderful little boy to the Boebert family."
9NEWS+
9NEWS+ has multiple live daily shows including 9NEWS Mornings, Next with Kyle Clark and 9NEWS+ Daily, an original streaming program. 9NEWS+ is where you can watch live breaking news, weather updates, and press conferences. You can also replay recent newscasts and find videos on demand of our top stories, local politics, investigations and Colorado specific features.