JACKSONVILLE, Fla. — Big news from the family of former conjoined twins Carter and Conner Mirabal.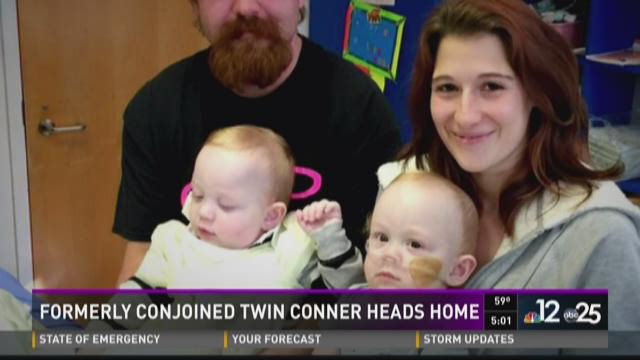 As you may remember, Conner went to Brooks Rehab Center back in November to start therapy.
He was released to go home Wednesday, his family said. He was supposed to go home last week but got sick and returned to Wolfson Children's Hospital.
"Conner is coming HOME this upcoming WEEK!!! I can NOT believe it. God is SO good !! It's been 13 months LONG months and we are SO ready to at least being ONE of our boys HOME !! we're staying strong for Carter. I know it won't be long until we have both boys home. Thank you all so much ! Thank you for the continuous, love prayers and support. This is not the end of Conner's journey this is just the beginning."
The boys just turned 13-months-old. They were separated on May 7, 2015. 
First Coast News reporter Katie Jeffries is with the family and this story will be updated as we learn new details.