Top 10 Entertainment Stories of 2016
We saw many highs and lows in 2016. We lost some good souls and gained some classic memes. Let's reflect on the Top 10 Entertainment stories that crossed newsfeeds this year.
10.
Netflix series takeover
Netflix hit it big in 2016 by making us all want to wear "The Crown" or even want to visit the upside down from "Stranger Things." We can't forget Netflix finally bringing millions back home to Stars Hallow with the reboot of "Gilmore Girls: A Year in the Life."
9.
Hamilton wins Broadway
The Broadway phenomenon "Hamilton" hit it big in 2016. Not only did Lin-Manuel Miranda's hip-hop show about Alexander Hamilton win 11 Tonys this year, the show is virtually sold out for years to come. "Hamilton" did make headlines in November when Vice President-elect Mike Pence was in attendance. After the performance, the actors had a few words to share.
8.
Election 2016 Memes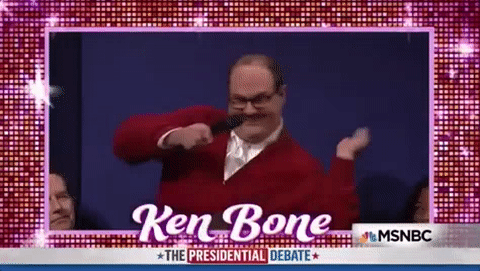 2016 brought the most tweeted election to date, but it was also the most meme-able, from Ken Bone and Birdie Sanders to SNL's portrayal of both President-elect Donald Trump and Hillary Clinton with Alec Baldwin and Kate McKinnon.
7.
Brangelina part ways
That's right, 2016 was the end of an era for Brad Pitt and Angelina Jolie, who divorced after 12 years and six children together. Other famous breakups that shook Hollywood included Johnny Depp and Amber Heard, Gwyneth Paltrow and Chris Martin, and Liev Schreiber and Naomi Watts. While they weren't married, morning show sweethearts Kelly Ripa and Michael Strahan parted ways when he left "Live! with Kelly & Michael" for "Good Morning America."
6.
Taylor Swift's 'Bad Blood'
The summer of 2016 wasn't too kind to Taylor Swift as she kept finding herself in the middle of social media feuds. It started with her breakup with Calvin Harris in June. The DJ later bared his soul on social media about Taylor after she began dating actor Tom Hiddleston (that later ended) two weeks after their breakup. But it doesn't stop there: In July, Kim Kardashian exposed TSwift on Snapchat, trying to prove that Taylor knew about a certain line in Kanye's song "Famous." This sparked a minor media blackout from Taylor and the trending #KimExposedTaylorParty.
5.
Kimye
The end of 2016 hasn't been the easiest for Kim Kardashian and Kanye West. The year started off great with Kanye's new album "The Life of Pablo" dropping and the announcement of his new tour. Then Kim broke the internet once again. In October, she was held at gunpoint while in Paris and went into a media blackout. Kanye later canceled his tour and was hospitalized for stress and exhaustion.
4.
The Mannequin Challenge
Many social media trends happened in 2016, but the latest and one of the fastest growing was the Mannequin Challenge. From football teams to delivery rooms to the White House, the frozen challenge, set to hip-hop duo Rae Sremmurd's "Black Beatles," let everyone in on the act of standing VERY still.
3.
The year of the Gorilla
In May, Harambe, a gorilla at the Cincinnati Zoo, was killed after a child fell into his enclosure. Amid the controversy over his death, thousands of people turned to social media to remember the gorilla, turning him into a sensation. Clothing, memes and social media accounts were created so Harambe would never be forgotten.
2.
Gotta catch 'em all
While some were all about Pokémon Go, many were just saying Pokémon NO! The interactive game caused a nostalgic frenzy this summer when Pokémon fans young and old could finally "catch 'em all." The game allowed players to walk, run, sprint and stampede for the chance to get a Pokémon. Although the game caused people to accidentally exercise, others got into actual accidents as they reminisced about their childhood.
1.
The loss of legends: David Bowie and Prince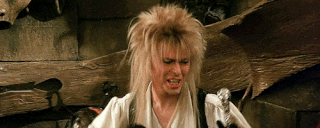 2016 was a tough year. It got off to a bad start when David Bowie died of liver cancer in January. It didn't get much better when Prince was found dead at his home in April. The world lost two great musical legends in 2016 and many other talented artists. We said goodbye to legends like Muhammad Ali, Alan Rickman, Florence Henderson, Gene Wilder, Arnold Palmer, Merle Haggard and Garry Marshall.
Here's to 2017!