CLEVELAND -- Could the waiting game almost be over?
According to Nick Wright of Fox Sports, free-agent small forward LeBron James has informed those close to him of the decision about his future and everyone should "expect the official announcement Tuesday morning."
James became a free agent when he declined to pick up the one-year, $35.6 million option in his contract with the Cleveland Cavaliers, and reportedly did not take any meetings with teams from around the league, as he did in the summer of 2010.
Instead, James had his representatives meet with teams, and reportedly, fielded a phone call from Cavaliers general manager Koby Altman as soon as the negotiation window opened Saturday.
Last week, the league announced that James finished second to James Harden in the race for the 2017-2018 NBA Most Valuable Player Award, as the Rockets guard picked up 86 first-place votes and 15 second-place tallies on the way to 965 points. Conversely, James finished with only 15 first-place votes, worth 10 points each, to go along with 79 second-place and seven third-place tallies for a total of 738 points.
Despite being 33 years old and in his 15th NBA season, James played in all 82 regular-season games for the first time in his career, averaging 27.5 points, 8.6 rebounds, 9.1 assists and 1.4 steals over 36.9 minutes per contest.
Always one to pride himself on efficiency, James shot 54.2 percent from the field and 36.7 percent from three-point range. James' shooting percentage from three-point range was the third-best single-season mark of his career.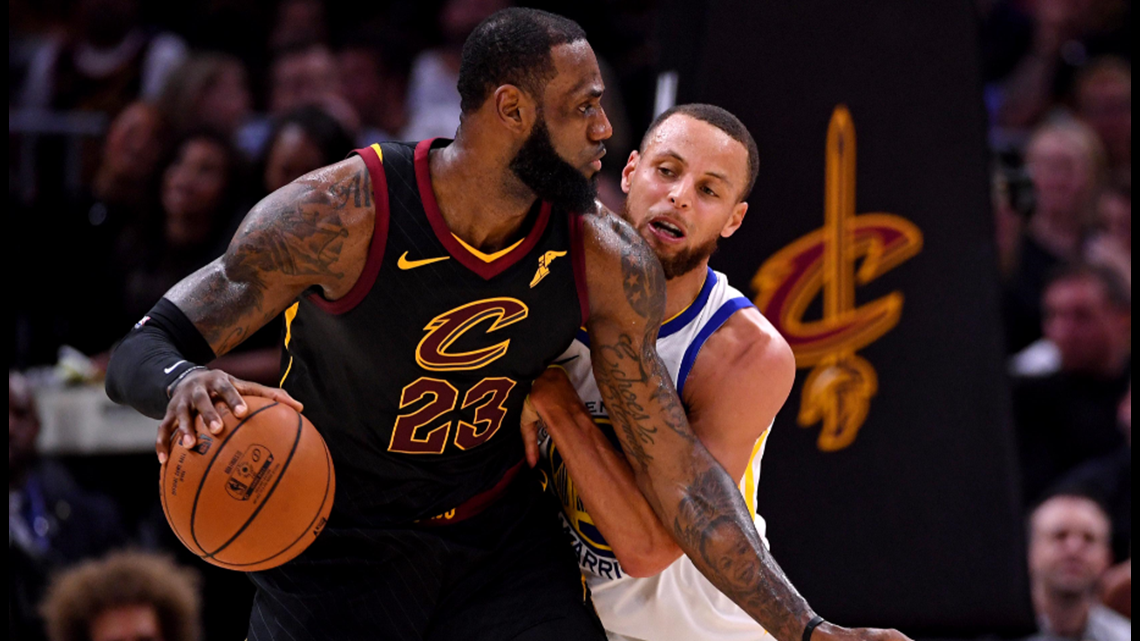 James may have the ability to take over games from a scoring standpoint, but he has proven time and again ready and willing to involve teammates into the flow of the action, even giving them chances at hitting game-winning jumpers.
With his 31-point, 12-rebound, 11-assist showing in a 129-123 win over the Brooklyn Nets at Quicken Loans Arena in late February, James made NBA history as he became the first player ever to eclipse 30,000 points 8,000 rebounds and 8,000 assists in a career.
Then, with a two-handed dunk midway through the first quarter against the New Orleans Pelicans at Quicken Loans Arena in late March, James surpassed the 10-point mark for the 867th consecutive game, which moved him ahead of Chicago Bulls legend Michael Jordan for the longest such streak in NBA history.
By the end of the regular season, James extended that streak to 873 straight games.
James finished the regular season with 17 double-doubles of points and rebounds and 15 of points and assists, as well as 18 triple-doubles of points, rebounds and assists.
Over 22 playoff games this past spring, James registered four triple-doubles, four double-doubles of points and assists and seven double-doubles of points and rebounds.