LITTLE ROCK, Ark. — Arkansas center Makhi Mitchell is staying in Fayetteville for another season, the big man announced on his Instagram Tuesday night.
Makhi Mitchell, 6-9, 230 pounds, has one year of eligibility left and was one of four Razorbacks to play in all 36 games last season. He averaged seven points per game on 66.2% shooting from the field, the fourth-best shooting percentage for a single season in school history.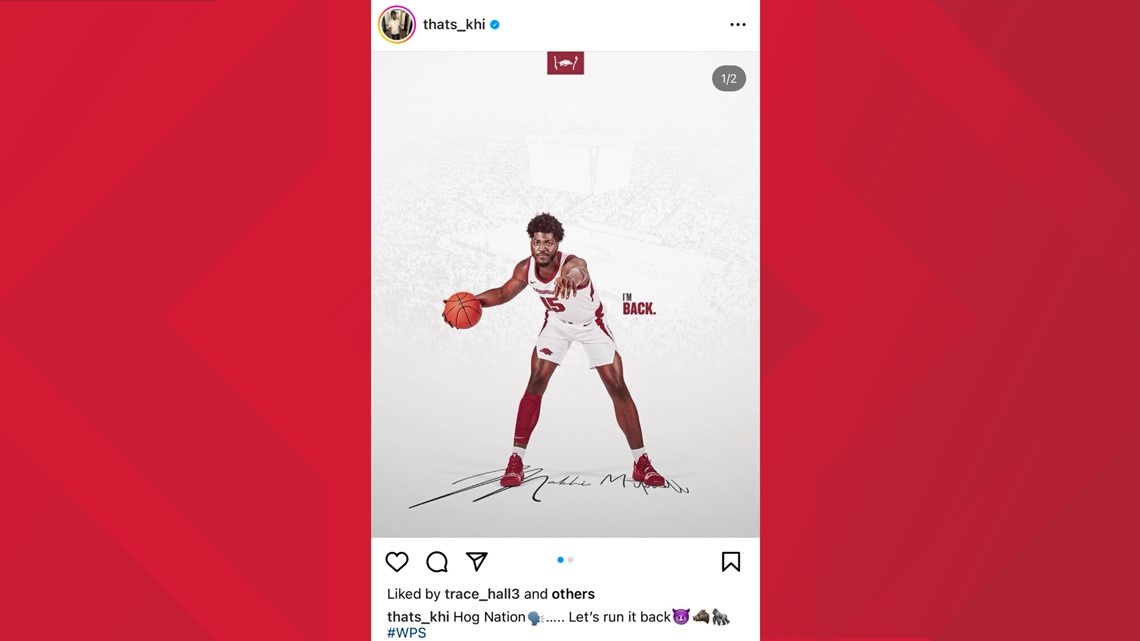 While he wasn't setting screens and clearing the lane on the offensive end, Mitchell was controlling the paint on defense. The senior recorded 5.3 rebounds per game, the second-highest on the team, and led all Hogs with 49 blocks.
Joining the program in 2022 as a transfer from Rhode Island, Makhi Mitchell splashed onto the scene, posting 14 points, nine rebounds and three blocks in a 74-61 victory against Troy on Nov. 28.
Makhi Mitchell's most efficient outing came in a 67-61 loss to Texas A&M in the SEC Tournament Quarterfinals on March 10 when he scored 15 points on 6-for-6 shooting while pacing the team and tying season-high marks with three steals and four blocks.
Makhi Mitchell and his twin brother Makhel Mitchell spent two seasons at Rhode Island and one season at Maryland before transferring to Arkansas.
Makhel Mitchell entered the transfer portal on April 7.