Several highways have been closed west of Camden after a truck carrying ammonium nitrate exploded.
The Arkansas Department of Transportation tweeted that a half-mile radius of the highway was blocked due to the explosion.
ARDOT said that Highway 278 will stayed closed until further notice.
The explosion happened 1.3 miles west of Camden early Wednesday morning.
Mike Rowe, a paramedic with ProMed Ambulance, was traveling to Hope for a training event and saw the explosion. He helped local first responders secure the scene and took photos of the scene as well.
PHOTOS: Truck explosion outside of Camden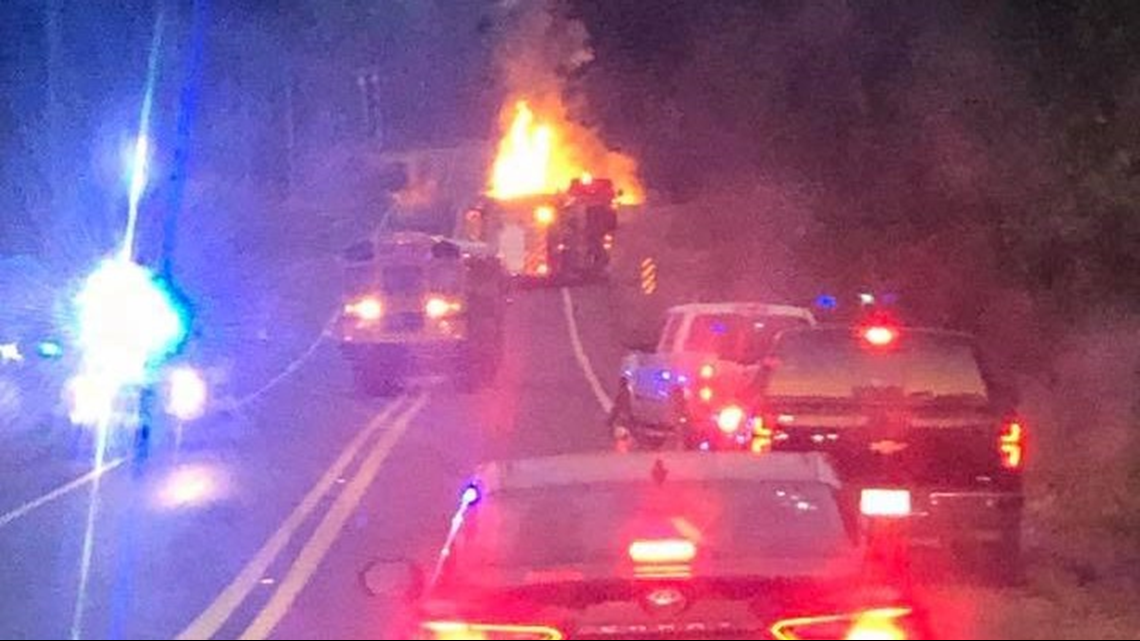 RELATED | One person dead, 3 injured after truck explodes carrying ammonium nitrate
Around 8:15 a.m. ARDOT closed off Highway 57 and 24 due to the explosion. Nearly eight miles of Highway 57 has been closed while 11 miles have been closed on Highway 24.
The Arkansas Department of Emergency Management later confirmed that the driver of the truck was killed during the explosion. Three firefighters were injured and taken to a nearby hospital.
Ammonium nitrate is used to make fertilizers and explosives, according to the National Center for Biotechnology Information.
We will update this story with more information as it becomes available.