The whole state is under a risk of severe weather Friday into Friday night as an upper level system and a cold front approach the state.
There's a HIGH RISK of severe weather over the southern half of the state. Damaging winds, hail, and possibly a few tornadoes are possible.
There were over 17,000 power outages across southern Arkansas Friday evening due to the storms.
WATCH LATEST UPDATE HERE:
The main threat will be large hail and damaging wind; however, we cannot rule out a couple of tornadoes. The threat of the largest hail will be in southern Arkansas with up to baseball size hail possible. Damaging wind will also be a concern with these thunderstorms with winds as high as 60 to 80 mph.
Look for clouds to begin increasing across the area by noon on Friday with a few thunderstorms possible in southern Arkansas along and ahead of a warm front.
By Friday evening, thunderstorms are expected to be occurring over portions of central and southeastern Arkansas with the possibility of large hail and damaging winds.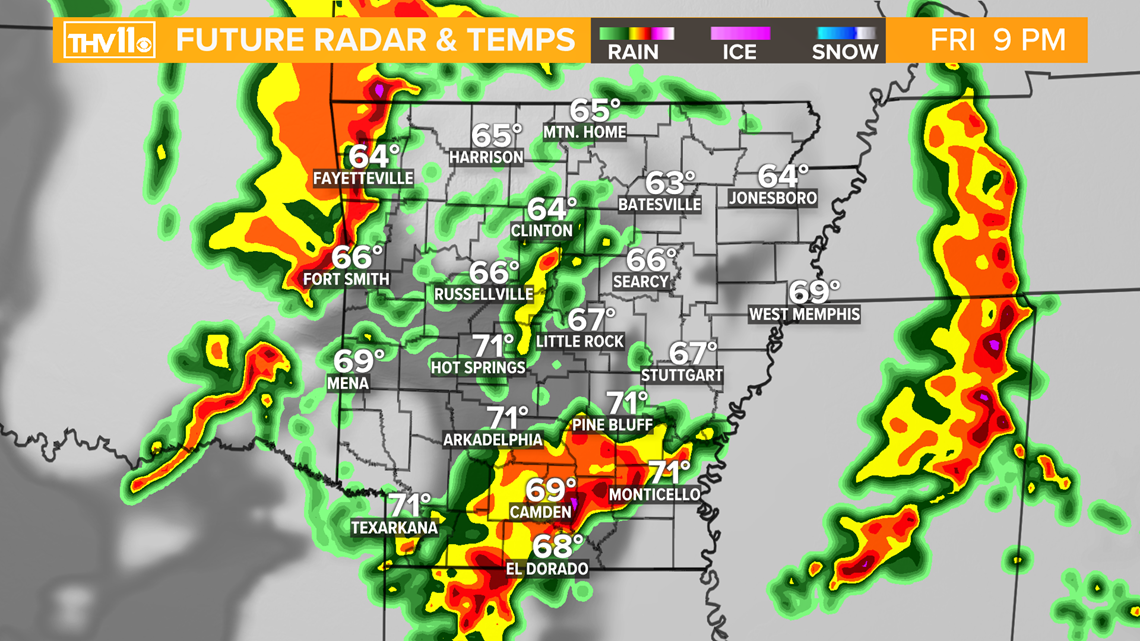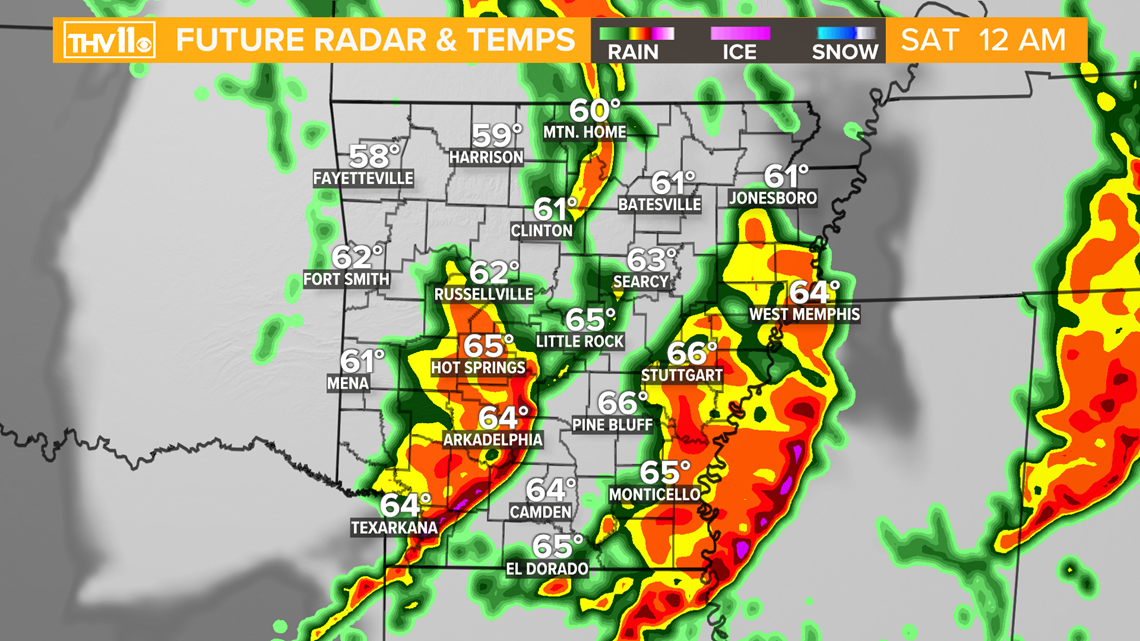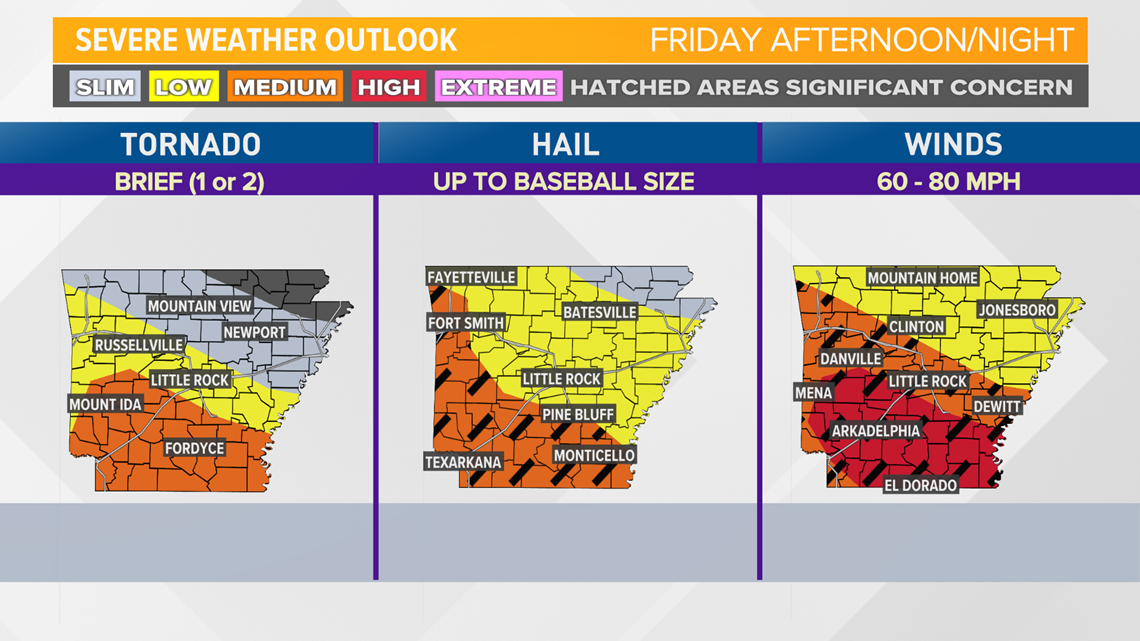 The front will clear the state late Friday into early Saturday morning, ending the severe weather threat.
Be sure to have a way to receive warnings as storms could occur overnight in some areas of Arkansas. Download the THV11 app and turn on Severe weather notifications to receive warnings.
This outlook is subject to change.