ARKANSAS, USA — As Arkansas moves into drier weather, the concern for wildfires has grown.
The Arkansas Department of Agriculture said this year has been pretty typical for wildfires in the state, however, many counties have already seen the dangers they pose.
Currently, about 10 counties remain under burn bans across Arkansas. In order to help prevent wildfires from starting, these bans have been issued by county judges in the following Arkansas counties:
Arkansas
Ashley
Chicot
Desha
Faulkner
Lincoln
Logan
Perry
White
Woodruff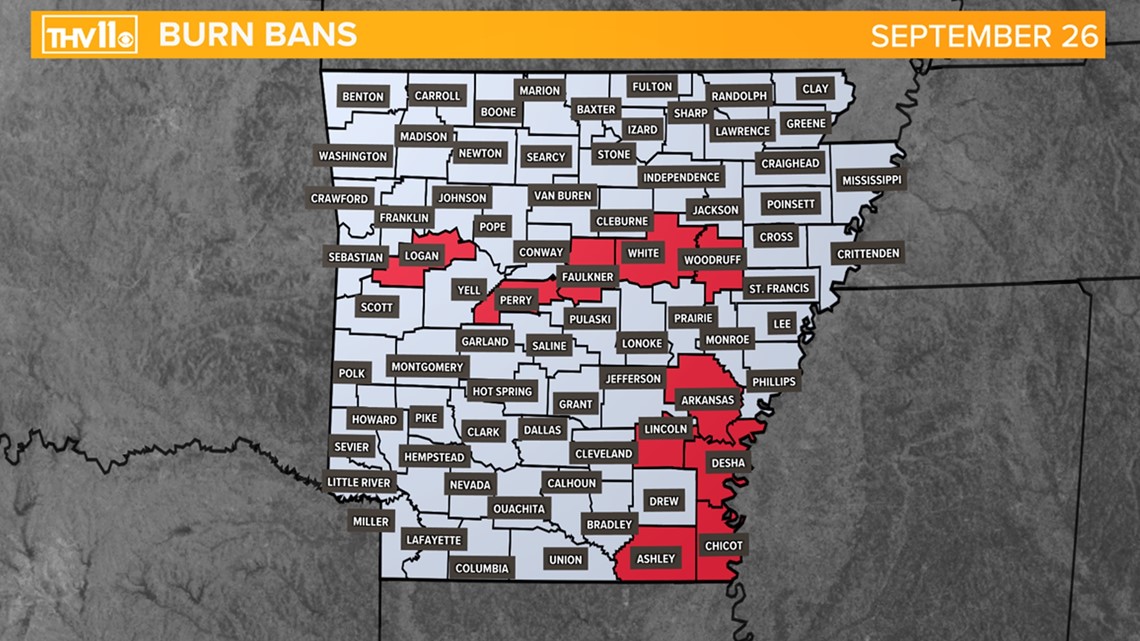 Burn bans are enacted due to hazardous weather and dry conditions, prohibiting people in impacted counties from burning outdoors.
This prohibition includes fireworks and is put into place to protect both wildlife and surrounding businesses from the increased risk of a wildfire.
Violations of the burn ban are considered a Class A misdemeanor and are enforceable by law enforcement and fire officials.