CHARLOTTE, N.C. — Hurricane Dorian continues to strengthen as it moves through the Virgin Islands and is expected to not make a direct hit on Puerto Rico.
As of 2 p.m. Wednesday, Dorian has sustained winds of 75 mph and gusts of 90 mph. The National Hurricane Center expects the storm to make landfall as a major category 3 hurricane when it reaches Florida early next week.
1. The Current Forecast Path
The fact that Dorian will avoid a direct hit on Puerto Rico will keep the storm together. A high pressure system is set to turn the storm north-northwest around Friday. All areas from the Carolinas to the Gulf Coast of Texas should keep their eyes on the storm as it moves toward the lower 48 states.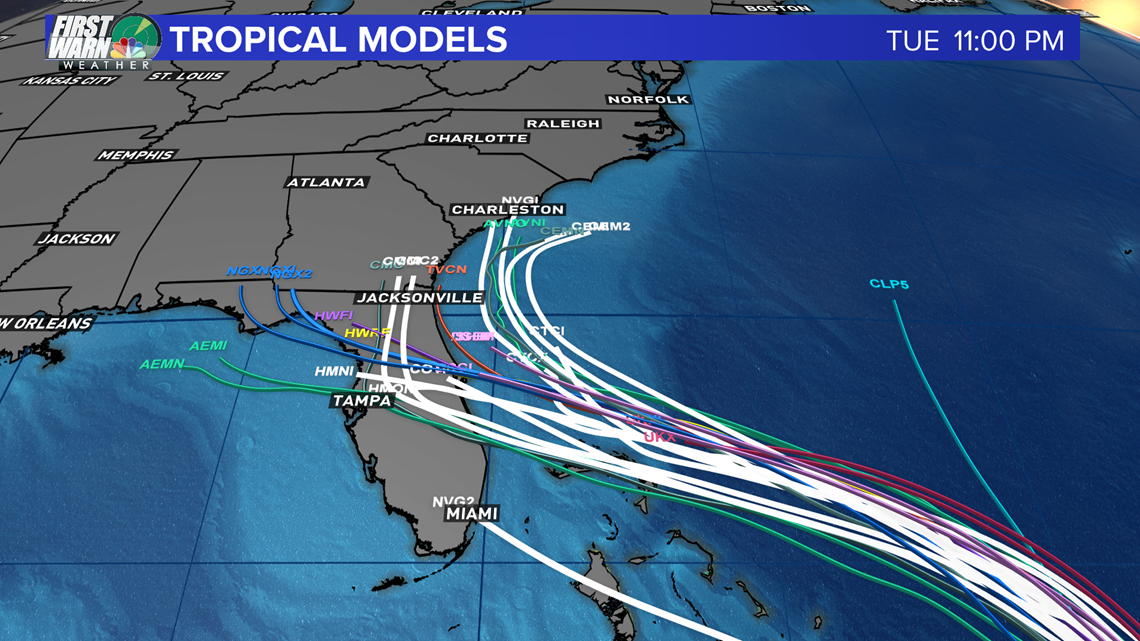 2. A Lot WILL Still Change
Over the last 24 hours, the path and forecast Hurricane Dorian has taken a complete turn. Since the new path is keeping the center of the storm over open warm water, the intensity of the storm has been upgraded to a possible major hurricane that could affect the United States by the end of the weekend into Monday. The steering currents haven't changed much but the path moving north then northwest has. There is a good consensus leading up to Sunday morning but after that, there is a developing split between a turn north or a more westerly path. This is why we need more time. No matter, the Atlantic coast of Florida needs to be mentally ready by the weekend.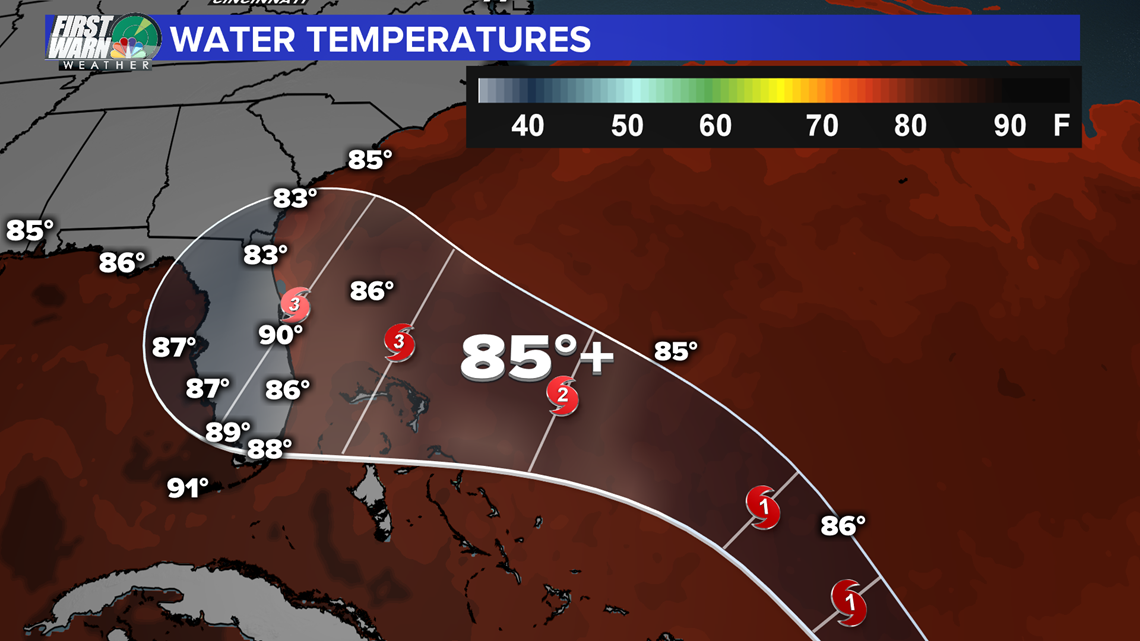 3. Water temperatures are more than favorable
For a tropical system to survive, surface water temperatures need to be 80°F or warmer. Water temperatures are going to average around 85° which is more than favorable to cause a process called rapid intensification. This simply means that the wind speeds will increase and pressure will quickly drop within a 24 to 48 hour period. This will drive this up to category 3 strength possibly before landfall. That is a major hurricane.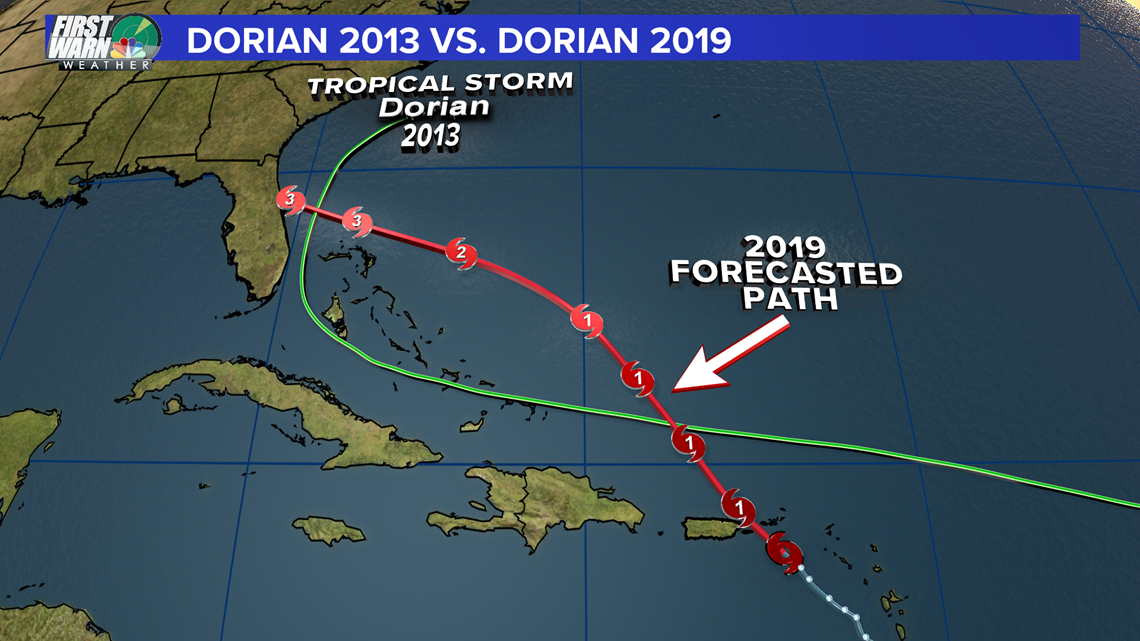 4. This is the second storm named Dorian
The name Dorian replaced Dean (2007) on the current hurricane list that will recycle every 6 years. Dorian is 2013 became a Tropical Storm on July 22, 2013 and died out off the coast of the Carolinas on August 4, 2013. This never impacted the United States. Dorian 2019 is forming closer to the peak of hurricane season giving it a better chance to be a lot more memorable compared to its 2013 counterpart.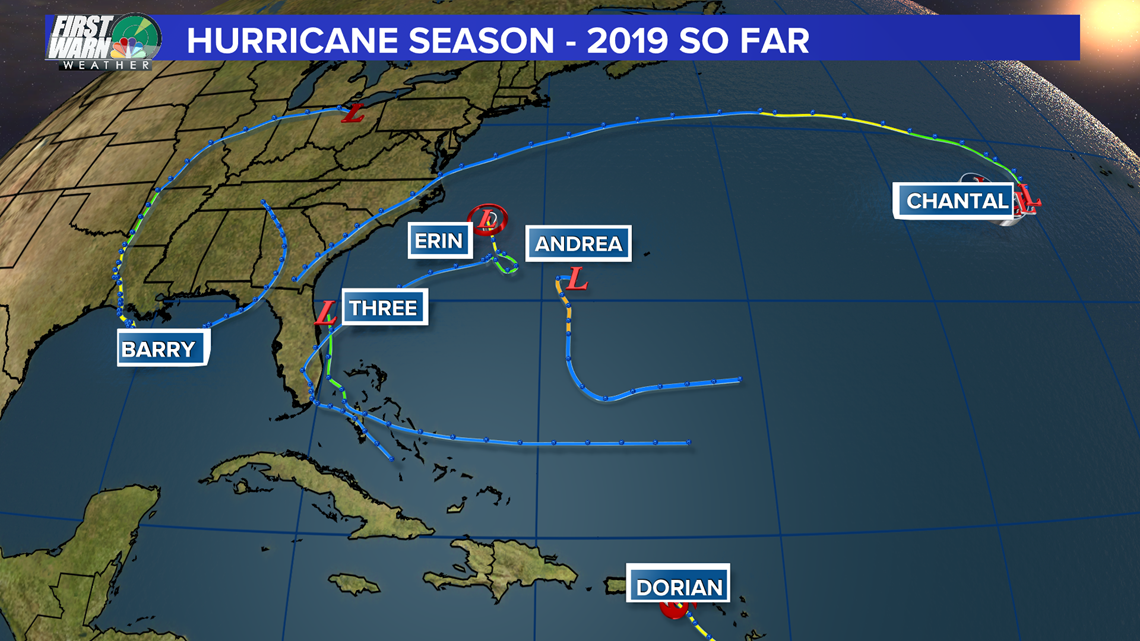 5. Dorian Will Be the Strongest Storm of 2019 So Far
This hurricane season has been well below average thus far. Andrea and Chantal lasted as Tropical storms less than to around a day and were well out in the Atlantic. Erin is now a Tropical Depression and lasted only about a day just like Andrea and Chantal. Barry made landfall as a hurricane with sustained winds at 75 mph. This was mainly a disorganized Tropical Storm but did affect the Louisiana coast back in July. Dorian is already a category 1 hurricane and will become the strongest storm of the season thus far.