LITTLE ROCK, Arkansas — Remember 2021 because we most likely will not see this type of extreme cold and heavy snow for another 10 or 20 years! You will be telling your children or grandchildren about this year.
Here are the estimated snow totals from each storm by the Little Rock National Weather Service: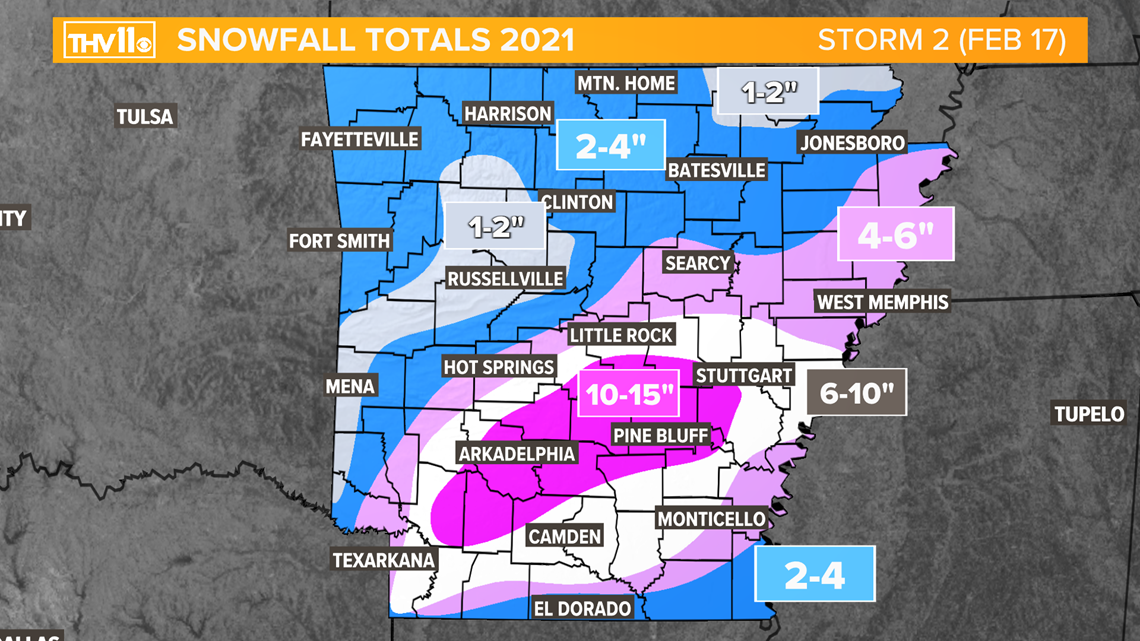 The combination of a fresh blanket of snow on Monday and clear skies allowed the mercury to plunge below zero at Adams Field at the Little Rock Airport.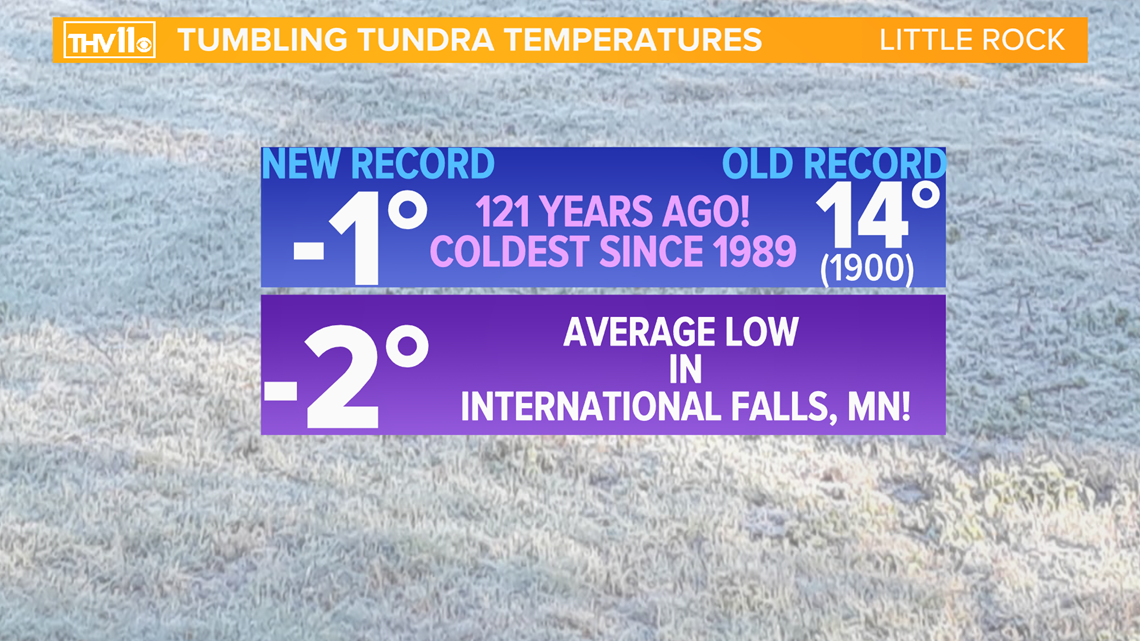 The last time we were this frigid was back in 1989 when it also dropped to -1 degrees. The coldest temperature on record for the month of February is -12 degrees in 1899.
Just a fun fact, the average low temperature for February 16 in International Falls, MN is -2 degrees!
Fayetteville saw their temperature drop to -20! However, the coldest reading ever in the Natural State goes to the far northwest Arkansas community of Gravette in Benton County. Back on Feb 13, 1905 the temperature dropped to -29 degrees.
More records came crashing down on Wednesday after another snowstorm slammed part of the state with 10 to 15 inches of additional snow.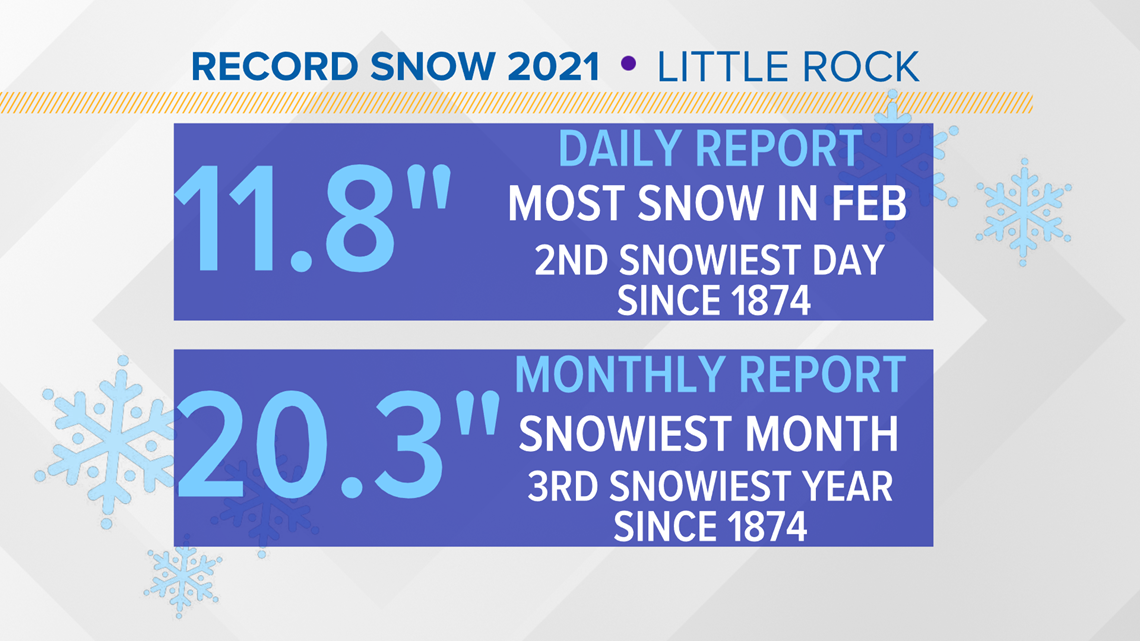 The Little Rock Airport observed an official 11.8" making it the snowiest February day and the second snowiest day on record.
After totaling up Sunday-Monday snow event and now this one, we tied the highest snowfall depth on record at Little Rock. These records go back 1874. The current record of 15" is shared with Jan 21, 1918.
When you add up all the winter weather events that we have seen this month, including the night with sleet and thunder, the total snowfall is 20.3"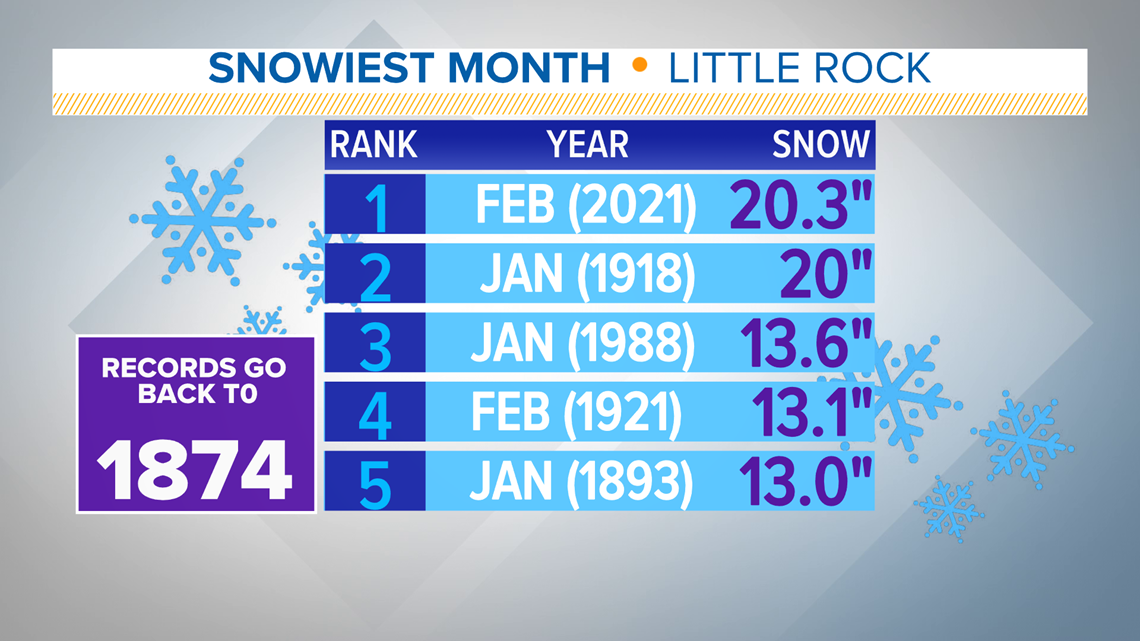 This is a big number because now we claim the top spot for the snowiest month on record and the third place for the snowiest year on record.
Who wants more snow? Well, the weather pattern is about to change and I'll leave you with this graphic: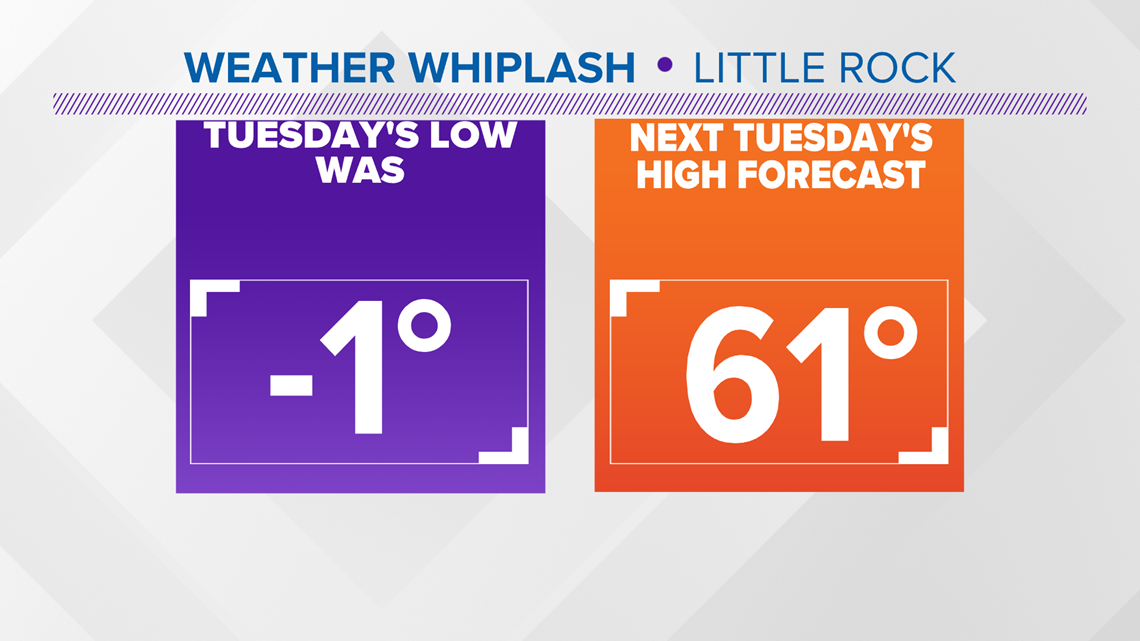 By Tuesday, we are going to be looking for the spring attire and sweating!
Keep sending your winter and snow pics to 501-376-1111. We have enjoyed seeing them!