ARKANSAS, USA — Have you noticed a hazy sky in Arkansas lately? That's Saharan Dust.
Yes, actual dust from the Saharan Desert!
The large cloud of dust traveled across the Atlantic Ocean and has been impacting the southeastern United States over the last few days.
Will the Saharan Dust impact you?
While those with respiratory issues such as asthma should exercise caution, most won't notice an impact on breathing. This is largely due to the dust remaining in the upper levels of the atmosphere.
However, because it is possible for some dust to be pushed to the surface, those prone to respiratory issues should take appropriate safety precautions.
What is more likely, are vivid sunsets and sunrises. The air particles in the atmosphere help scatter light, which leads to more vivid and colorful sunsets and sunrises.
So, when can you expect to see the sunrise and sunset this weekend?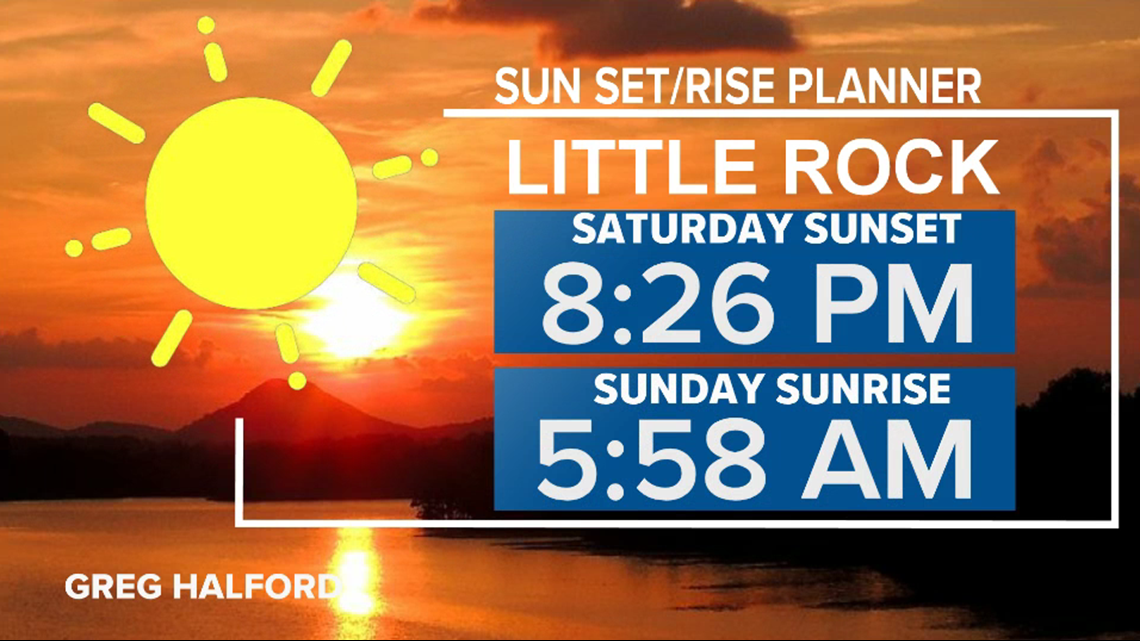 Saturday evening's sunset is at 8:26 p.m. and Sunday morning's sunrise is at 5:58 a.m. The dust is likely to move out of the state by Monday.
While a giant dust cloud does sound very typical of 2020, these events aren't uncommon.