LONOKE COUNTY, Ark. — The National Weather Service has confirmed an EF-1 tornado touched down in Lonoke County during the Friday night storms after assessing damage in the area.
The tornado touched down just east of the Seaton community.
Several power poles were snapped and one house was reported to have sustained roof damage. A storage shed was also destroyed.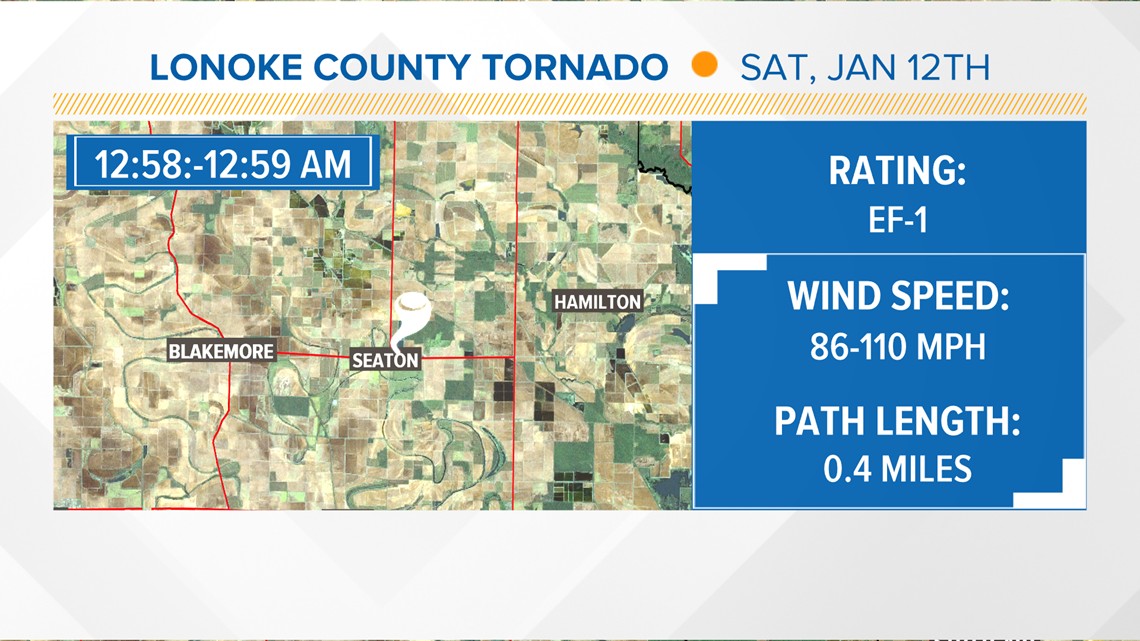 Storm damage, flooding around Arkansas after severe weather Friday, Saturday