LOGAN COUNTY, Ark. — The National Weather Service has confirmed that an EF-2 tornado with 115 mph winds touched down in Logan County during the storms on Friday night.
According to the Logan County Sheriff's Office, the damage trail is in the eastern part of the county, from the Corley community near Mt. Magazine to the west of Midway on East State Highway 22, through Prairie View on Highway 109 and the Dublin area, west of Scranton on Highway 197.
Damage is widespread and homes were destroyed, but no injuries have been reported. Some roads remain washed out.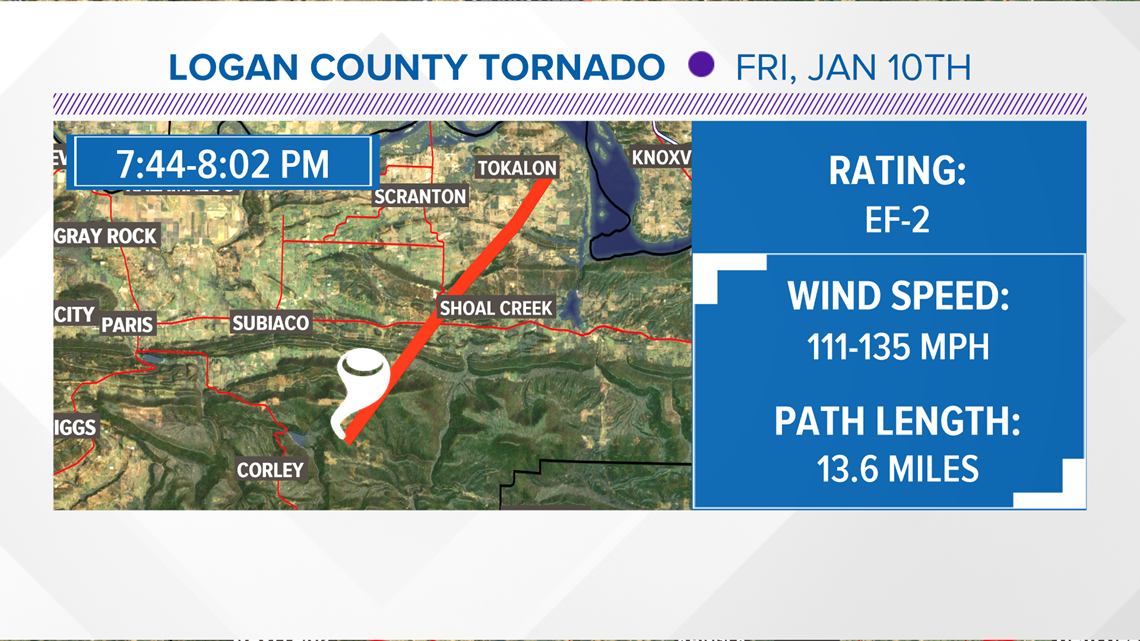 Confirmed EF-2 tornado causes damage across Logan County