LITTLE ROCK, Ark. — A powerful storm system will move across the mid-south by the middle of next week. Although still several days out, confidence is increasing in seeing impactful snowfall for parts of the state.
An upper low and surface pressure system will be moving in from the southwest late Monday night and is expected to trek across the ArkLaTex region into Tuesday. According to the latest model runs, the center of this storm system is projected to move northeast across the Natural state.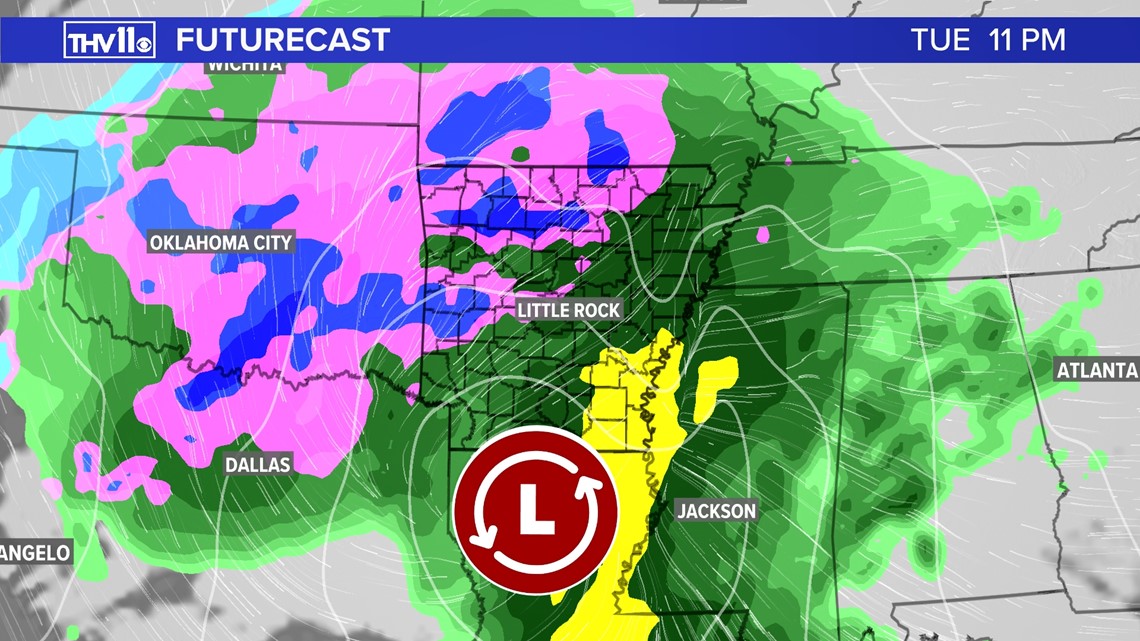 The positioning and track of this system will be very important in determining who gets snow and how much due to the placement of the cold air. The system will continue moving to the northeast into the morning hours on Wednesday where precipitation chances should begin to diminish.
Here's a look at the preliminary snowfall forecast for Tuesday night and Wednesday morning: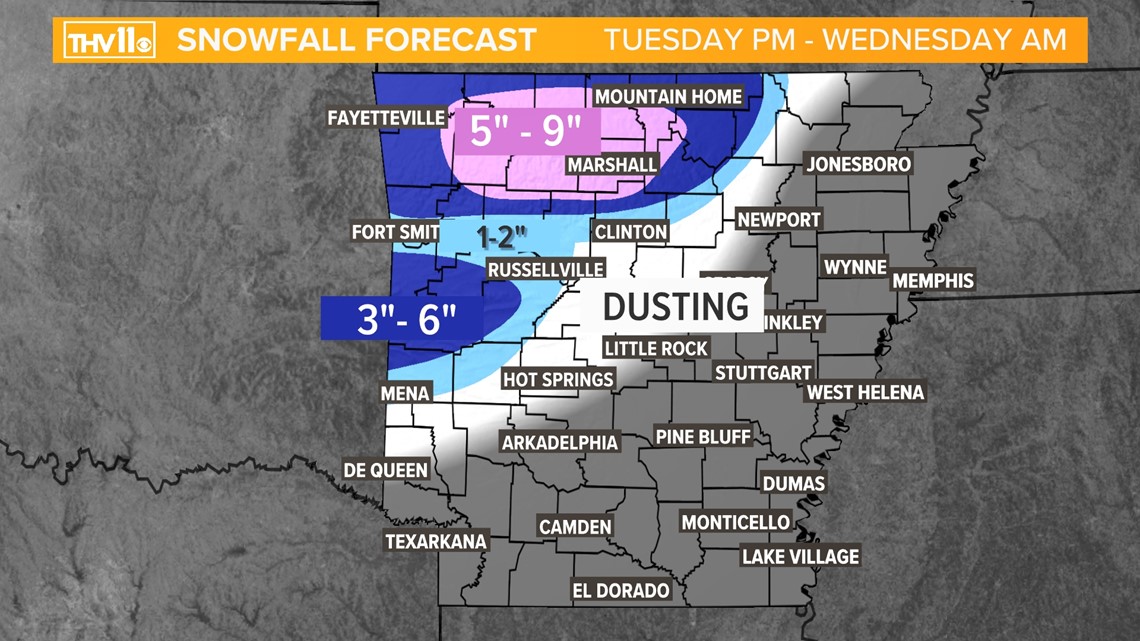 By Tuesday afternoon and evening cold air will bleed into west and northwest Arkansas. This should kick off the transition from rain to all snow, especially for the higher terrain of the Ozarks. There will be lots of moisture associated with this system, so snowfall could be heavy at times Those areas could receive 3-6" or more of snow by Wednesday morning. The Ouachita Mountains could see accumulations of a couple inches or more, with surrounding areas near the River Valley region expecting light accumulations to a dusting.
The ground level temperatures may be too warm in central Arkansas which will prevent significant accumulating snow, but not ruling out the potential of seeing some flakes or even sleet. The rest of the state will likely deal with a cold rain through the day and overnight hours.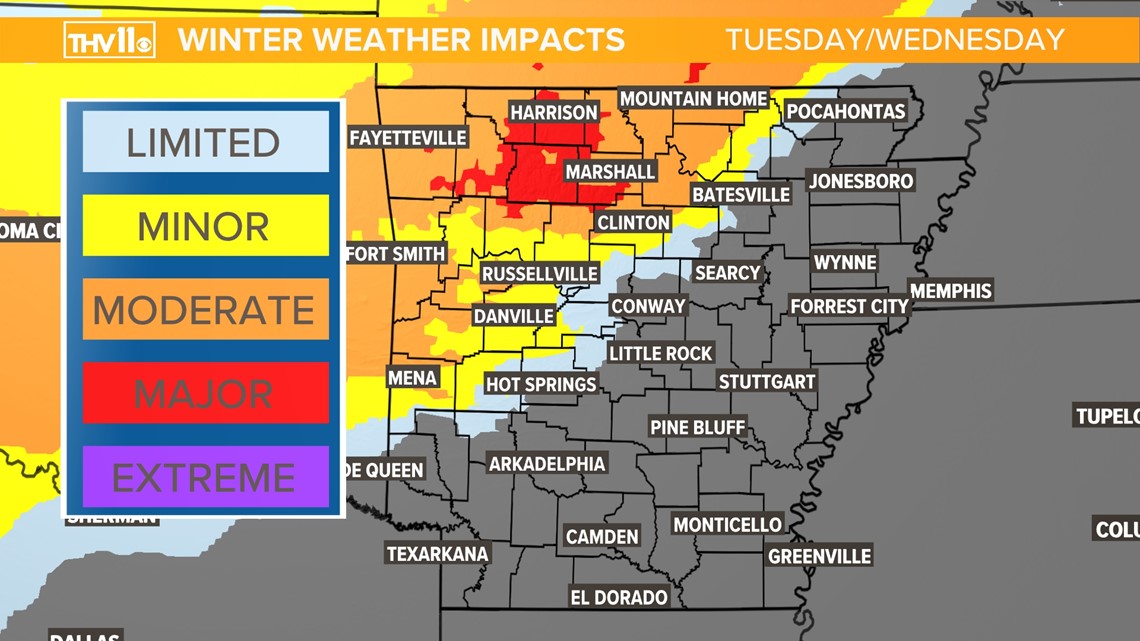 As for road conditions, minor to moderate impacts are expected for those regions getting heavy snow. Expect hazardous driving conditions and road closures, especially around the Ozarks.
Fortunately, high temperatures the following days will be above freezing, so any snow covered roads should see some melting. Stay tuned for updates and changes the closer we get to Tuesday.
A winter storm watch has been issued for West, Northwest, and North Central Arkansas. Additional counties may be added to the watch, and some areas may be upgraded to a warning.