LITTLE ROCK, Ark. — A chance of strong thunderstorms over the weekend, then, frost is possible Tuesday morning.
With the arrival of the weekend, there's also a chance of thunderstorms. A potent upper-level disturbance along with a cold front will push through Arkansas late Saturday into early Sunday. Saturday morning there will be a chance of a shower of thunderstorms with small hail. Saturday night into early Sunday, there's a chance that a few of these storms could contain large hail (golf-ball sized) and even some strong wind gusts. Therefore, a good part of western, central and southern Arkansas has a slight risk of severe weather Saturday night into early Sunday.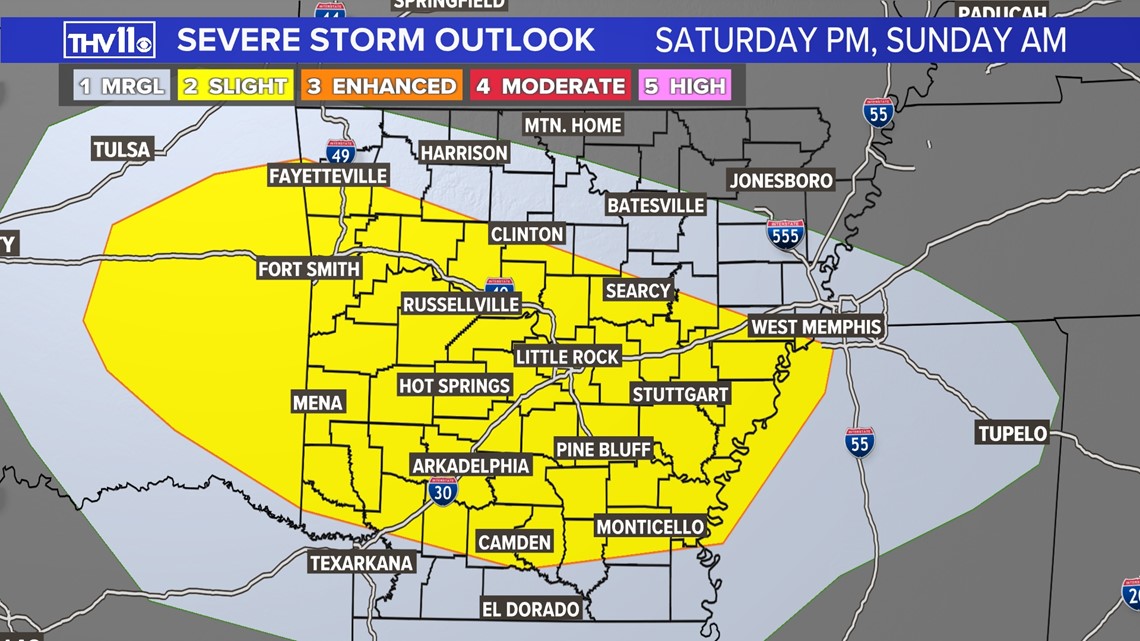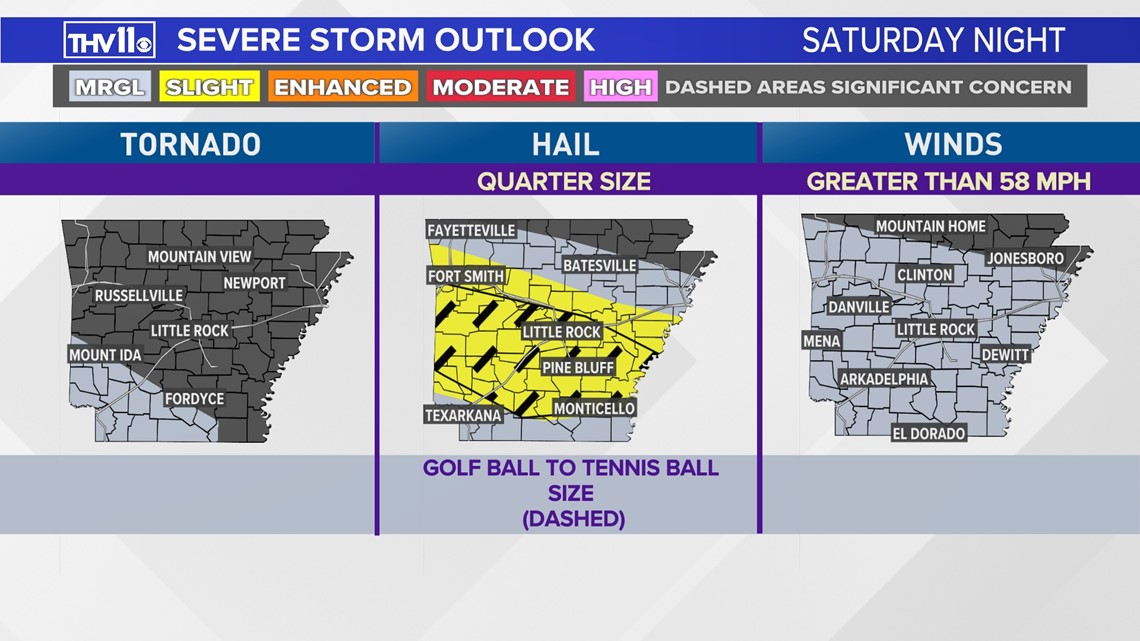 The system should be a fast mover and should clear the state by Sunday morning. Behind the cold front, colder air will filter in and will stay with us for a few days next week. There's also the possibility of a freeze or frost for the northern half of the state Tuesday morning.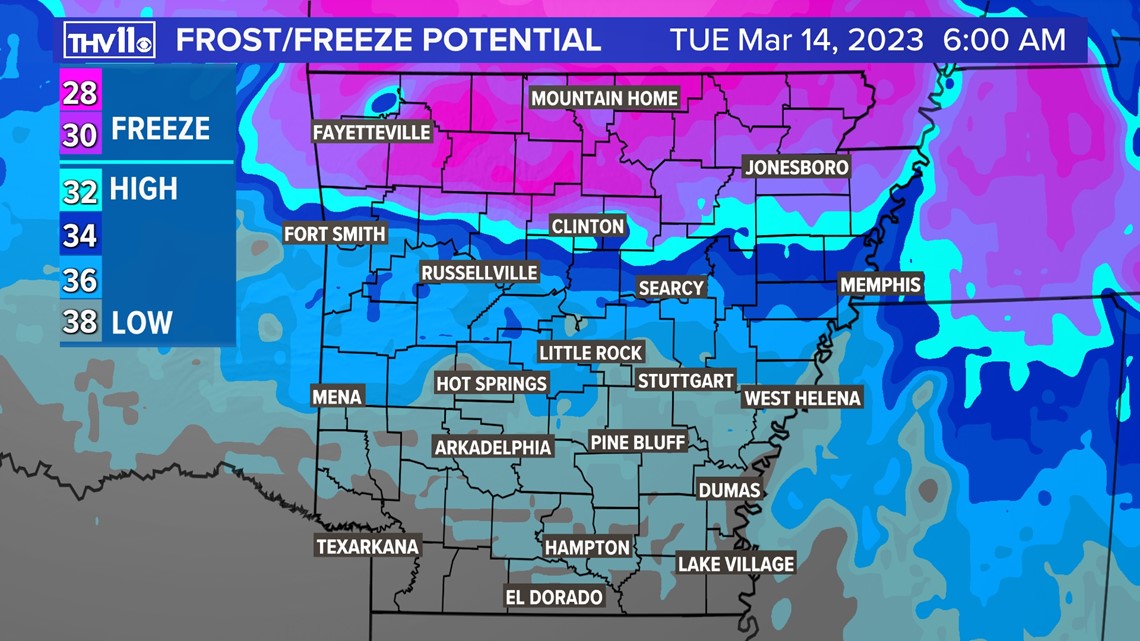 Stay weather aware this weekend and download the THV11 app for severe weather alerts and updated weather information.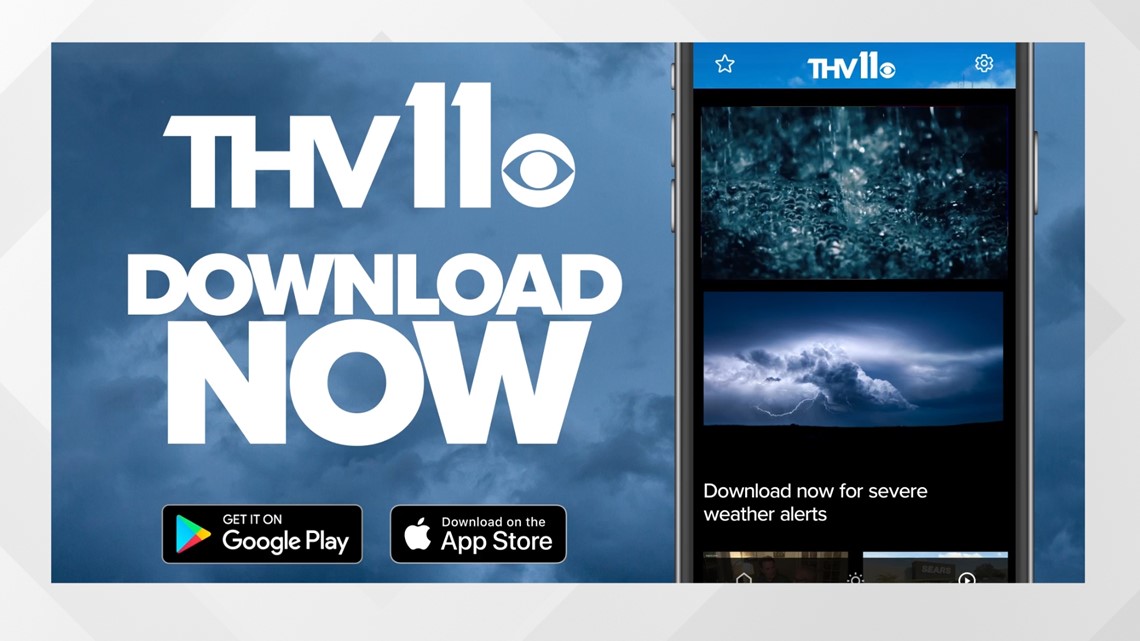 ➤ Sign up now for THV11's Lunchbox newsletter. It sends you the top trending stories, the latest forecast, and more straight to your email!