The 'dirty' little secret about ice machines at restaurants
<p>Could there be mold in your favorite restaurant's ice machine?</p>
LITTLE ROCK, Ark. (KTHV) - If you care about the safety of the food you eat, experts say you should also pay attention to the things you drink.
The ice in your glass might be the most transparent part of your meal, but it is just as likely as anything to make you sick.
"The same risk you can get from food, salmonella, E.coli, any of those pathogens can also be found on ice," stated Sherri Woodus, Retail Food Section Chief for the Arkansas Department of Health. "Most people think that, because ice is cold, that it will cause those pathogens to die off. It doesn't."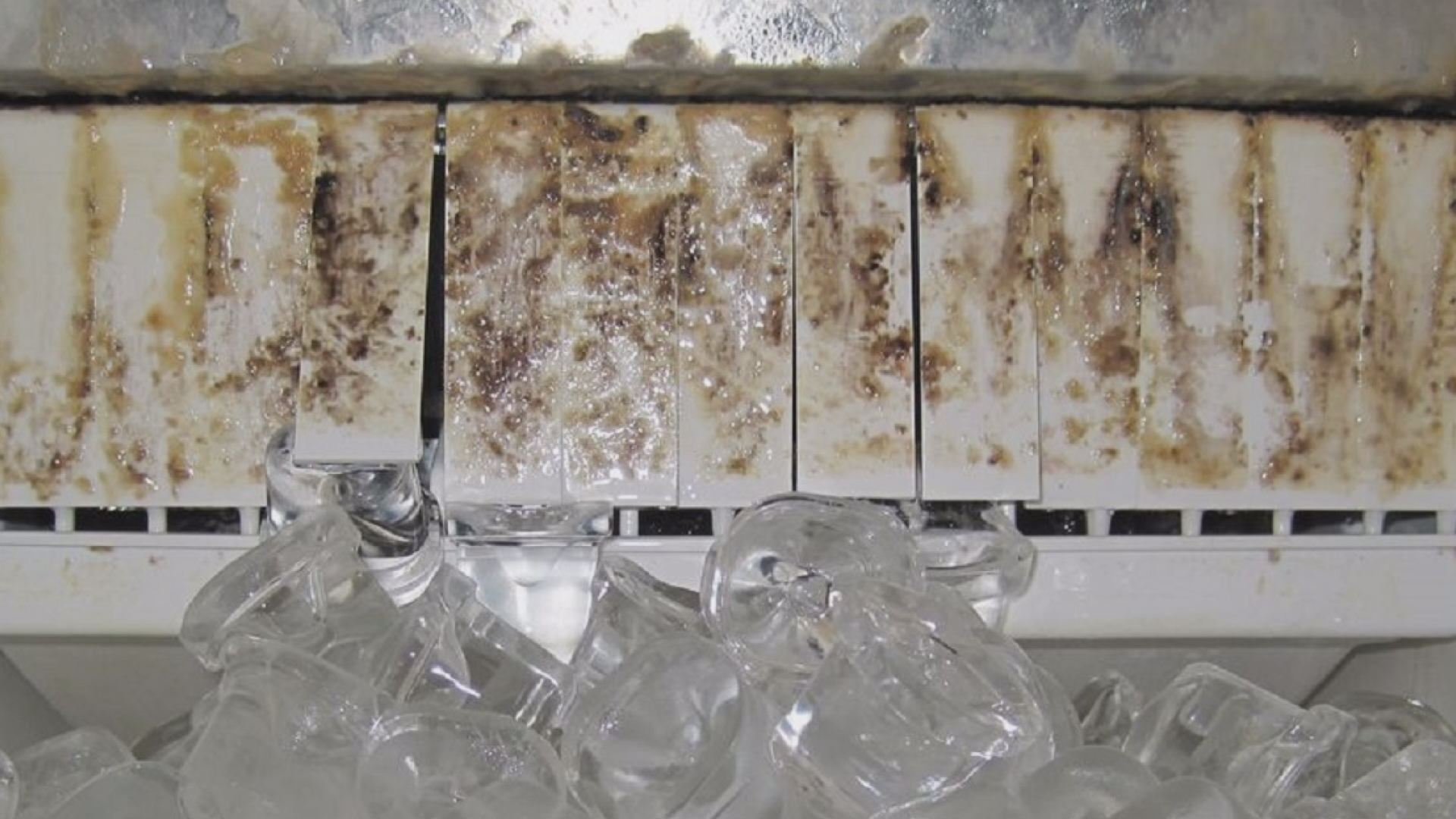 Fred McAllen first discovered how unsafe ice can be when, while working as a refrigerator repair technician, he cleaned the ice machine at one of his grandmother's favorite restaurants a few years ago.
"I took the unit apart to fix it," he recalled, "and found an extensive amount of mold. It was shocking. Needless to say, there was no way I was going to let my grandmother eat this ice. So I decide that day that this is a real problem, it's happening all over the place and I wanted to solve it."
While working toward a business degree at UA Little Rock, he formed Safe Ice, which is currently the only company in central Arkansas where its sole focus is cleaning and maintaining ice machines.
Since forming in 2012, McAllen has gained close to 100 clients in the Greater Little Rock area. Among them are restaurants and bars, along with nursing homes and movie theaters. Any facility that serves food or drinks on a retail basis is subject to visits from state health inspectors, even hospitals and schools.
According to Woodus, inspectors visit most restaurants twice a year. Places like gas station convenience stores, which sell primarily pre-packaged items, will only get one inspection a year, while some restaurants—based on the level of food preparation—and repeat violators get three. The visits are random and Woodus said the inspectors try to work in a way that allows the business to continue operating during the inspection.
But, they are trained to check ice machines just as closely as they would a pantry.
"The only thing that belongs in a ice machine is ice," Woodus stated.
Mold and biofilm can develop if ice machines are not properly maintained. Woodus said most machines need professional cleanings twice a year.
A study conducted in Las Vegas in 2011 showed that approximately one-third of commercial ice machines were breeding grounds for dangerous bacteria, and more than 70 percent contained indicators that bacteria could be present.
But, merely looking at an ice cube might give consumers a false sense of security, McAllen claimed.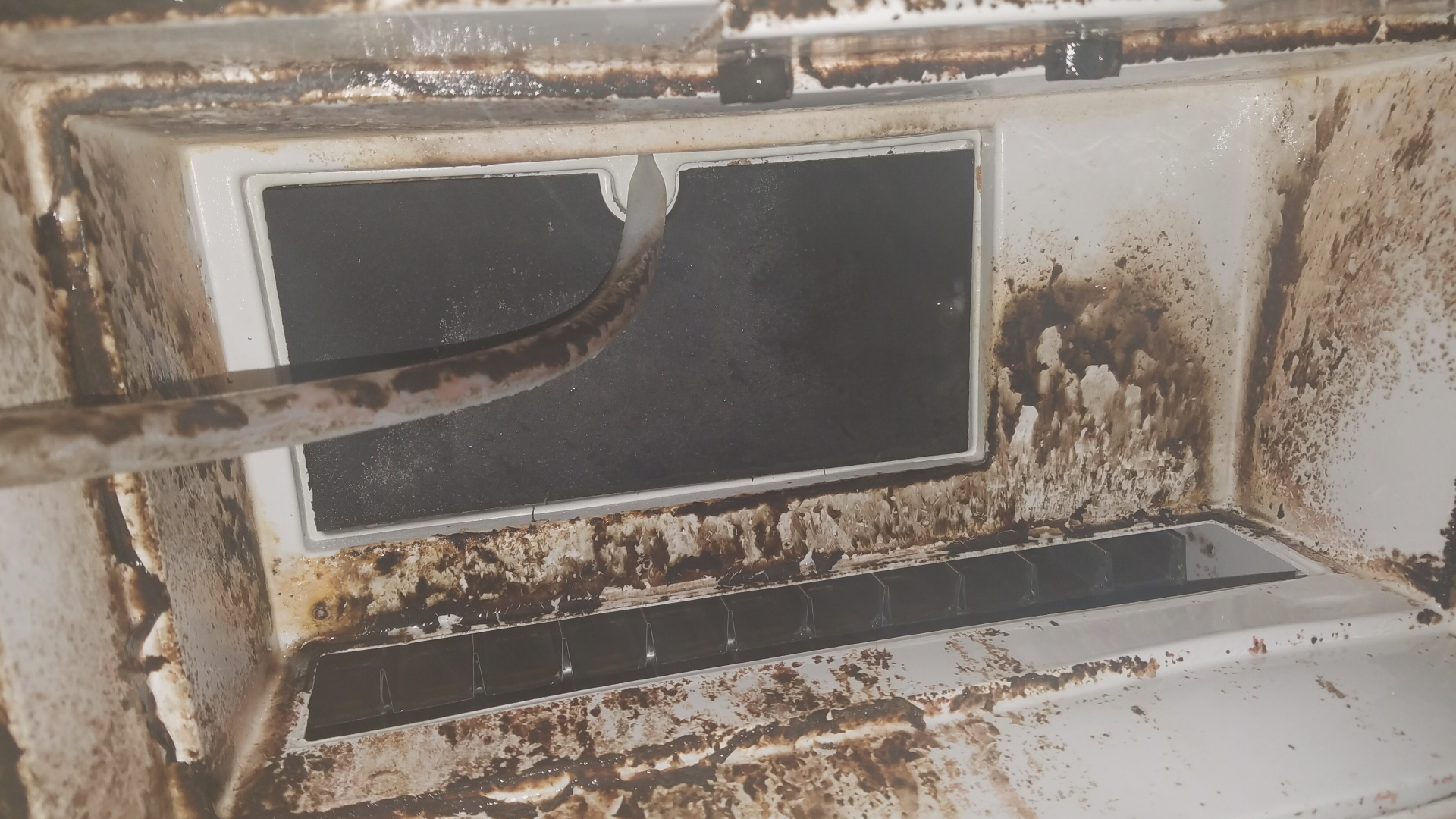 "I don't think they're aware of it. I think, if they saw the pictures and they saw what we see every day, that they would be more concerned about it," he said.
Aside from mold, ice often becomes contaminated by careless workers. Dirty hands can contaminate ice in a number of ways. Some food service workers, McAllen said, use their hands to pick ice out of the machine. But secondary transfer is also a concern.
"People tend to look at those ice machines as, you know, additional refrigerators or ice chests," Woodus mentioned, "and they might want to stick, a employee might think it's okay to stick their 20-ounce drink in there to get cold while they're working their shift, but we want them to know that that's a great source of contamination for that ice product."
Other methods of secondary bacteria transfer include; touching the ice scoop somewhere other than the handle, leaving the scoop in the ice machine, or putting it in another non-sanitary location, and using a drinking cup to gather ice.
While using any kind of cup to scoop ice carries the risk of secondary germ transfer, Woodus singled out glass cup as being especially dangerous. "I know it's just really easy and convenient, but that glass could chip and break off into that ice," she explained.
Woodus and other state health officials were unable to provide exact date about the frequency of ice machine violations, but they believe Arkansas has a lower rate than many other parts of the country. They credit the training that food service workers are required to have, as well as training that inspectors provide when they make their visits.
"We try to get them to correct the problem immediately, while we're there, so that, going forward, everything is fine," Woodus stated.
Safe Ice guarantees that the machines it services will remain bacteria-free for six months and many of its clients have window decals with the Safe Ice logo. McAllen admitted that his work is not enough to prevent ice from making customers sick.
"We can do our part, as far as keeping the machines clean, but it's important that people also handle the ice properly," he said.
The Arkansas Department of Health does not currently display restaurant health inspections reports on its website. According to a spokesperson, it hopes to include that feature in the next 6 to 12 months.